Osheaga 2010 Pictures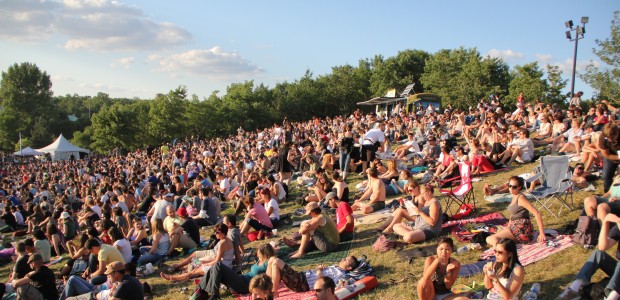 This past weekend, the Osheaga music festival took place at its usual spot at Parc Jean-Drapeau in Montreal. UpVenue was there for the two day event that featured over fifty bands on five stages. We'll have our full write up of the festival as well as a few extra goodies in the next few days. In the meanwhile, enjoy the 850+ pictures that you can access below. Just because this is one of the largest collection of photos of Osheaga 2010 on the web doesn't mean we don't want you to share your images. Create your free account or login with Facebook and share your pictures with the world, we'd love to see them.
Osheaga 2010 Day 1 - Saturday Photos

More Osheaga pics from day 1
Shane Murphy
Skip The Use
The Walkmen
Daniel Isaiah Schachter
Rich Aucoin
Owen Pallett
Ingrid Michaelson
Sarah Harmer
Final Flash
Dan Black
Jimmy Cliff
Little Scream
Japandroids
Bahamas
Stars
Jamie Lidell
Avi Buffalo
Marie-Pierre Arthur
Beach House
Fran Healy
Robyn
The Unsettlers
Osheaga 2010 Day 2 - Sunday Images

More Osheaga 2010 Day 2 pics
Galactic
Cotton Mouth
Seu Jorge
Ian Kelly
Ariel
Blitzen Trapper
Hannah Georgas
Ariane Moffatt
Horse Feathers
Charlie Winston
We Are Wolves
The Cat Empire
The Morning Benders
John Spencer
Check back soon for our review of Osheaga 2010.
Here are some other articles we think you'll enjoy
Liked this article? Stay informed!
Tell Us What You Think