UpVenue Rock Prophecies DVD Giveaway!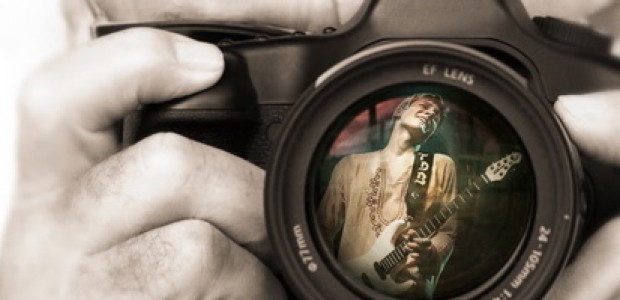 We here at UpVenue, have a few DVD copies of Rock Prophecies that we want to give away to you! This documentary, or rockumentary if you will, takes a look behind the scenes of concert photographer Robert Knight. Follow him on his journey to find the next big thing in music.

It's easy to enter the contest and there are 4 ways to win. Winners will be announced on September 6th 2010. They will be chosen at random.
How Do I Enter?

1) Become a Facebook Fan and reply to THIS wall post.

2) Follow us on Twitter and retweet the following:
I just entered to win a @RockProphecies DVD on @UpVenue. Info -> http://rock.to/it Share your concert pictures with the world! #UpVenue
3) Create an UpVenue account and leave a comment on this article.
4) Share some concert pictures that you've taken at a concert.

Each of the above methods counts as an entry. The more methods you use, the better your chance of winning. Only the first entry for a particular method will be counted, so commenting on this article more than once (for example) will not increase your chances.
If I win, how will I be contacted?

- Facebook winners will be messaged on Facebook by one of our staff members, who will then ask you for your mailing address.
- Twitter winners will receive a direct message on Twitter via the @UpVenue account and you will be asked to provide your mailing address by e-mail. Note, you must be following @UpVenue in order to receive our direct message.
- Those who win by leaving a comment on this article or by sharing their concert pictures will be contacted via e-mail.
Note: The DVD's are in NTSC format. UpVenue is not responsible for providing alternate copies if not compatible with your DVD player.
Winners announced!
Thanks to everyone who entered our Rock Prophecies DVD giveaway. Many of you entered and today (September 6th 2010), four winners were randomly chosen:

Twitter Retweet - Alexandra M
Sharing Concert Pictures - Hollee M
Article comment - Jessamy F
Facebook Comment - Amy Garcia E

Congratulations to our winners!

If you didn't win, you can catch Rock Prophesies on your local PBS station (check local listings), or purchase it from the Rock Prophecies Merch store.

Thanks again to everyone who entered and stay tuned for more UpVenue contests!
Here are some other articles we think you'll enjoy
Liked this article? Stay informed!
Tell Us What You Think