Upcoming Albums in September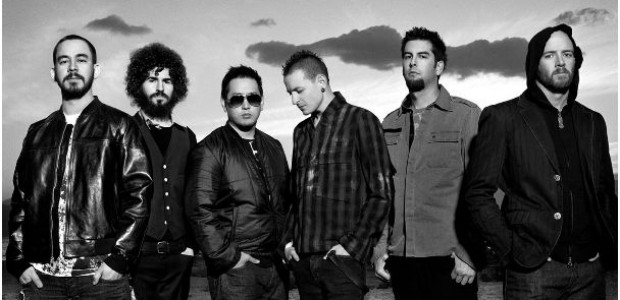 This year has already been huge for album releases, and shows no signs of stopping, or even slowing down. Having trouble keeping track of what's coming out...and when? Sit back and relax; we'll take care of it from now on. This month is so big for album releases that we're splitting up the higlights so we don't leave anything out - so check back in two weeks for the rest!

Here are the top albums to look out for in the first half of September:
Brandon Flowers
This is the solo album and brain child of the frontman for Vegas rockers, The Killers. The expected release date is September 6 in the UK and Ireland, and September 14 in the United States and Canada.
His first single, Crossfire, features actress Charlize Theron.
Linkin Park
Expected to be released on September 14, the band's fourth album, A Thousand Suns, has been described as a conceptual piece in the past. Linkin Park keeps finding new ways to share their music; whether it is through film soundtracks, songs donated to relief efforts, or through video games they have created, they contrinue to strive towards evolving as artists.
Their first single, Catalyst, was released on August 2, 2010.
Weezer
These guys are still going strong. Hurley, their next album, comes out on September 14. The album cover is actually the photograph of Hugo "Hurley" Reyes (actor Jorge Garcia), character from the recently-departed hit show, Lost. If that isn't enough Weezer for you, also keep an eye out for the re-release of Pinkerton in November, as a deluxe version.
Check out Memories, from the new album.
Interpol
Their fourth album, which is self-titled, will be the last to feature bassist Carlos Dengler, so be sure to get your fill. The album is being released September 6.
Lights, the first video to come from the new album, was directed by artist Charlie White.
Robyn
You may remember her from such hits as Show Me Love and Do You Know (What it Takes), but the Swedish recording artist is back with part two of her trilogy - Body Talk Pt. 1 - coming out September 6.
Check out some of her new music, and maybe even make new memories.
The Charlatans
This UK band's eleventh studio album, Who We Touch, will be released on an indie record label.
Their first single is Love is Ending.
Jerry Lee Lewis
Great Balls of Fire. Whole Lotta Shakin' Goin On. 47 singles and 22 albums have been chart topping - need I say more?
Sara Bareilles
Following up her major label debut, she returns with album Kaleidoscope Heart.
Her single, King of Anything, is already turning heads.
Here are some other articles we think you'll enjoy
Liked this article? Stay informed!
Tell Us What You Think