Upcoming Albums in September - Part 2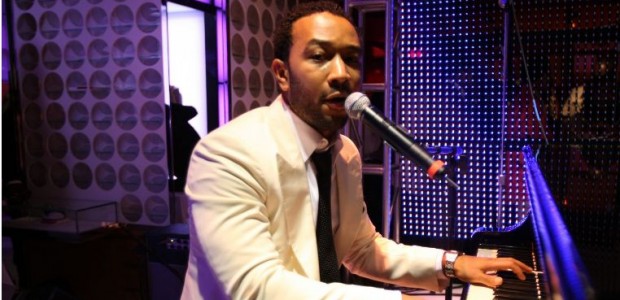 A few weeks ago, I shared half of September's hottest album releases; don't worry, I haven't forgotten about you! As promised, here is the second half.
The band that brought meaningful lyrics and smooth musicianship with the likes of albums Cities and New Surrender is back with Dark is the Way, Light is a Place. When talking about the potential impact of the album, frontman Stephen Christian has said that they're on the brink of something - be it world domination or destruction - but either way, they're on the bring. Check out their single, Impossible, and decide for yourself. Their album is being released today.
John Legend is collaborating with hip hop group The Roots for the album Wake Up! Wake Up Everybody is the first single from the album; it is being released today.
Maroon 5
Maroon 5 is back with album Hands All Over. If their first single, Misery, is any indication, you won't be able to help coming back to this album over and over. Hands All Over is being released today.
Carlos Santana
Carlos Santana, the guitar legend, is releasing Guitar Heaven: The Greatest Guitar Classics of All Time. If the first single, a cover of The Beatles' While My Guitar Gently Weeps, is any indication of the caliber of this album, we're in for a treat. Collaborations include Chris Cornell, Scott Weiland, Rob Thomas, Chester Bennington, Nas, India.Arie and much more. The album is being released today.
Bad Religion
The Dissent of Man is the newest album by Southern California punks, Bad Religion, and will be released on September 28. Check out the track Resist Stance.
Ice Cube
His newest album, I am the West, is being released on his own record label, Lench Mob. Ice Cube has made it clear that this album will take a different direction compared to past releases. I Am West is expected to drop on September 28.
Jimmy Eat World
Alt-rockers Jimmy Eat World will be releasing Invented, their newest instalment, on September 28. They've had their share of great tracks in the past; if that's not enough to convince you, check out the teaser below for Heart is Hard to Find.
Seal
Seal is back with his seventh studio album, Commitment. His smooth, smoothing voice is a treat, and his music possesses a warmth that you can't help but experience. Commitment will be released on September 28.
Neil Young
Le Noise, the most recent creation for the legendary Neil Young, produced by well-known producer Daniel Lanois, who has worked with Bob Dylan, U2, and other huge artists. Check out Angry World, the first release from the album. Le Noise will be released on September 28.
Here are some other articles we think you'll enjoy
Liked this article? Stay informed!
Tell Us What You Think