Upcoming Albums in November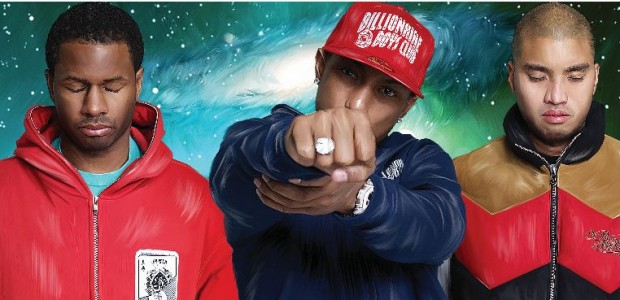 November is proving to be another month filled with new album releases that are sure to be chart-topping. Again, we are splitting up the releases so you won't miss out on anything. Check back in two weeks for the rest!
The British jass/funk/acid jazz/soul band is releasing their eighth album, Rock Dust Light Star, today. Their single, White Knuckle Ride, was performed for the first time this past September.
Death To False Metal, formerly called Odds and Ends, is a rare tracks collection that will be released November 2. These tracks weren't considered a good fit for the other albums, but perhaps work better as an eclectic whole.
Weezer is releasing a deluxe version of Pinkerton this month. To celebrate these events, enjoy a helping of old-school Weezer.
Merry Christmas II You is Mariah Carey's second Christmas album. If holiday music and 5-octave vocal ranges are your thing, you should pick this one up. It also features a remix of her previously released All I Want For Christmas is You.
Cardiology, with release date of November 2, is the fifth album to come from the band; this album's sound has been described by Joel Madden as Blink-182-like. Listen to Like It's Her Birthday, the first single off the album, and judge for yourself.
This funk/rock/hip hop band's 4th album, Nothing, will be released on November 2. Pharell has described the album cover as being a mix of many things; the feathers represent peace, and the helmet represents war, providing a snapshot of the world today. Their first single, Hot N' Fun, featuring Nelly Furtado, was released in May 2010.
Cee Lo, also a member of Goodie Mob and Gnarls Barkley, will release his solo album, The Lady Killer, on November 9. Fuck You, the first single from the album, went viral within days of its release.
Kid Cudi's sophomore album, Man On The Moon 2: The Legend of Mr. Rager, will be released on November 9. Erase Me, featuring Kanye West, is the first single from the album; it debuted at #22 on the Billboard Hot 100, earning the status of "Hot Shot Debut."
Ø Disambiguation is the next installment from metalcore band, Underoath. Early reviews have described the album as darker than previous releases. On November 9, give it a listen and judge for yourself.
Here are some other articles we think you'll enjoy
Liked this article? Stay informed!
Tell Us What You Think