Michael Jackson The Immortal by Cirque Du Soleil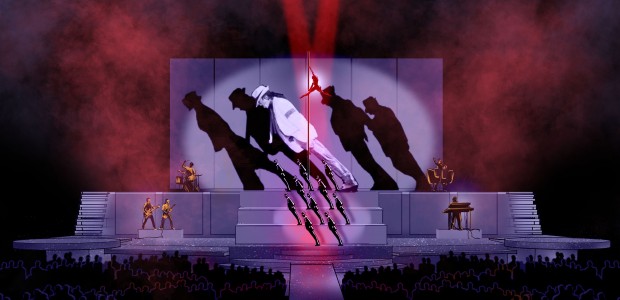 The most famous circus in the world, Cirque Du Soleil, is bringing the King of Pop's persona back on tour in 2011. Jamie King, Michael Jackson's body double during the Dangerous tour, is directing the entire performance. If you've never been to a Cirque Du Soleil show before, don't expect clowns and elephants; this is a high budget affair featuring great musical performances and unbelievable stunts.

Michael Jackson THE IMMORTAL World Tour will commence on October 2nd, 2011 at UpVenue's hometown in Montreal Canada and will finish in Philadelphia on April 10, 2012. Despite the name, this is not a world tour (for now at least) as all the announced dates are in North America. We highly recommend that you get your tickets early because they will sell out fast. Check out Evenko's site for more information on the first performance.

Can't wait until 2011/12 for your Michael Jackson fix? Pick up his latest album Michael when it hits stores on December 14, 2010. A new unreleased track, Breaking News, which was recorded in 2007 will be streaming on MichaelJackson.com for one week starting on November 8th.
Here are some other articles we think you'll enjoy
Liked this article? Stay informed!
Tell Us What You Think