Montreal's We Day 2010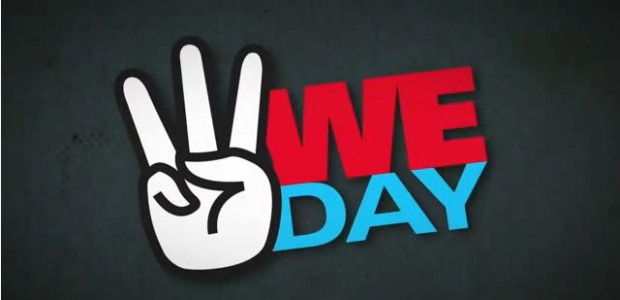 On November 12, 2010 over 2,000 students filled Theatre St. Denis in Montreal. Was it due to a concert? Not exactly. While Montreal's Simple Plan and Toronto's Shawn Desman were in attendance, the main reason these scholars were there was because they want to do their part to help change the world.

It all started in 1995 when a twelve year old Craig Kielburger wanted to make a difference in the world with the help of his classmates. Fast forward fifteen years later; that group of twelve students has become close to a million strong. How did they do it? With the aid of his brother Marc, they helped to inspire a generation and showed them that their age should not hold them back from creating a positive change in the world. The idea is simple; let young people help other young people around the world to make their lives better.

Since its inception, Free the Children has helped with building over 150 schools and has provided more than 60,000 people with clean drinking internationally. Since 2008, they have raised over $5,000,000 and students have logged in more than 1,000,000 hours of volunteer work.


This year, We Day took place in 3 Canadian cities, Toronto, Vancouver, and Montreal. It was the first time Montreal played host to this event, and it was the first time the event was presented in both French and English.

The event itself is a mix of inspirational speeches from influential activists, leaders, and performers. As mentioned, this year the performers included Simple Plan and Shawn Desman. Other guests at the event included award winning actress Mia Farrow; Canadian astronaut Marc Garneau; Sam Earle and Delmar Abuzeid from the hit show, "Degrassi the Next Generation"; Paralympian Chantal Petitclerc; former child soldier Michel Chikwanine; the inspirational Spencer West; and magician Scott Hammell. To see some pictures of the speakers of the show, visit our Facebook page.

Actress Mia Farrow showed students photos that she had taken on her travels while working with various humanitarian groups set to the music of John Lennon's Imagine. When asked about kids being addicted to Twitter and Facebook she said, "I don't think we can unplug them from it, we should use it to our advantage." When addressing the students she left them with these inspiring words, "You are the generation that we have been waiting for."

Some of the students in attendance were able to share their stories of their schools fundraising efforts which varied from holding bake sales and car washes, penny drives, book sales, dances and many more. You can do your part too, and it's really easy. All you have to do is "like" We Day on Facebook (facebook.com/weday). For each "like" they get, sponsors will donate $1 to Free the Children.

Sam Earle and Delmar Abuzeid, two actors from Degrassi the Next Generation, spoke about their experiences on trips that they have taken on behalf of Feed the Children. Video from their trips have been shown on MTV which, in turn, has brought even more attention to the cause. On their trips, they tried to immerse themselves and experience what it was like to lead the life of the people they were there to help.

As one of the older people in the audience (keep in mind, I'm not even thirty), I couldn't help but be inspired not only by the different speakers at the event, but especially by the students in attendance. They not only think that they are the ones who need to step up to change the world, they also believe that they can do it.

Co-Founders Marc and Craig left all of us with this, "We day is not just a one day event, We Day is the day that we change the world."

For more information, please visit www.freethechilldren.com and www.facebook.com/weday
Here are some other articles we think you'll enjoy
Liked this article? Stay informed!
Tell Us What You Think