Discographies for the A.D.D Generation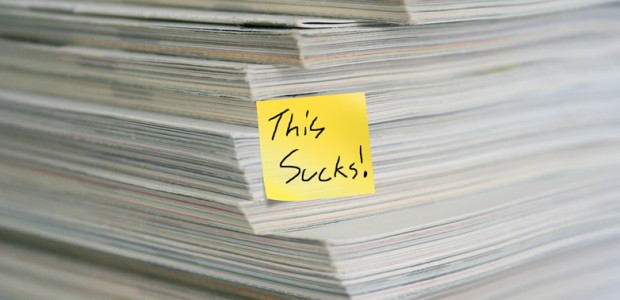 While 200 million people are still trying to figure out what Twitter is, @Discographies has been using the social network to review the entire music collection of various artists. @Discographies is not writing long, pretentious, theses like other writers would. Instead, they're embracing the short attention span of 21st century internet users and summing up entire band repertoires in 140 character or less; All this in a surprisingly accurate manner.

The numbers correspond to the album release. Check against Wikipedia to see which record goes with which number.
Here are just some of our favorites:

Alanis Morissette: 1 boy meets girl; girl fellates boy; boy dumps girl; girl writes excruciating poetry. 2-5 "My Etsy store is doing great!"

Nine Inch Nails: 1 angry; 2 angry & miserable; 3 angry & monotonous; 4 angry & sober; 5 angry & paranoid; 6 not-so-angry & ambient; 7 angry.

Ramones: 1-2-3-4! Perfection, Mike Love style: "Don't fuck with the formula!" 5-9 ...But then they fucked with the formula. 10-14 Sedated.

Paul McCartney: 2,5,11,16,19,21 the Ferris Bueller of pop; 3,4,6-9,12-15,17,18,20,22 Ferris Bueller's days off; 1,10 Home Alone.

Weezer: 1 "Remember that nerdy guy from high school?" 2 "The one who couldn't talk to girls?" 3-7 "Why are you still hanging out with him?"

There are quite a few gems, so make sure you follow @Discographies on Twitter. While you're there, don't forget to add @UpVenue, we hear they're awesome too.
Here are some other articles we think you'll enjoy
Liked this article? Stay informed!
Tell Us What You Think