Juno Nominations 2011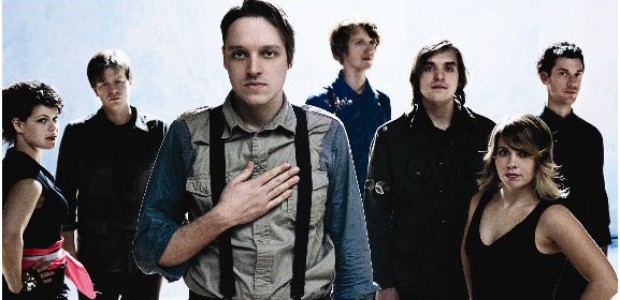 The nominations for the 2011 Juno Awards have been announced. The 40th edition of the award show that celebrates achievements in Canadian music will take place on March 27 in Toronto. And the nominees for the most popular categories are:
Juno Fan Choice Award
Drake
Hedley
Johnny Reid
Justin Bieber
Michael Bublé
Single of the Year
Classified - Oh Canada
Drake - Find Your Love
Hedley - Perfect
KD Lang - Hallelujah Vancouver Winter 2010
Young Artists for Haiti - Wavin' Flag
International Album of the Year
Eminem - Recovery
Katy Perry - Teenage Dream
Ke$ha - Animal
Lady Antebellum - Need You Now
Taylor Swift - Speak Now
Album of the Year
Arcade Fire - The Suburbs
Drake - Thank Me Later
Hedley - The Show Must Go On
Johnny Reid - A Place Called Love
Justin Bieber - My World 2.0
Artist of the Year
Drake
Johnny Reid
Justin Bieber
Neil Young
Sarah McLachlan
Group of the Year
Arcade Fire
Broken Social Scene
Down With Webster
Great Big Sea
Three Days Grace
New Artist of the Year
Basia Bulat
Bobby Bazini
Caribou
Hannah Georgas
Meaghan Smith
New Group of the Year
Die Mannequin
Hollerado
Misteur Valaire
My Darkest Days
Said the Whale
Rock Album of the Year
Cancer Bats - Bears, Mayors, Scraps & Bones
Die Mannequin - Fino + Bleed
Finger Eleven - Life Turns Electric
Hail the Villain - Population: Declining
Matthew Good - Vancouver
Performers at the event include Arcade Fire, Broken Social Scene, Down With Webster, Hedley, and Johnny Reid. For a full list of nominees, take a look at the Juno Awards official website: http://junoawards.ca/2011-juno-award-nominees/.
Here are some other articles we think you'll enjoy
Liked this article? Stay informed!
Tell Us What You Think