Activision kills off Guitar Hero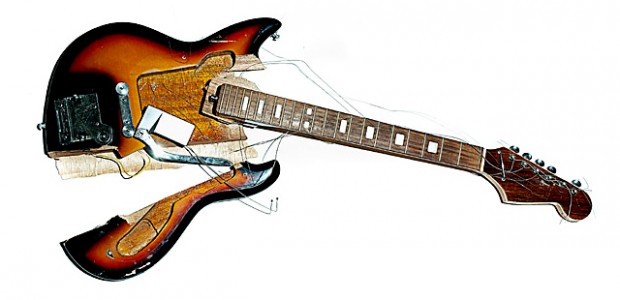 In a not so surprising move, earlier this week, Activision disbanded the team in charge of the Guitar Hero franchise. They also seized all development for all future titles in the series. Once deemed the king of the plastic instrument music genre, the Guitar Hero series has seen a steady decline in sales over the past few years; the oversaturation of rhythm games by the company didn't help.

"...Due to continued declines in the music genre, the company will disband Activision Publishing's Guitar Hero business unit and discontinue development on its Guitar Hero game for 2011," the company announced in its lasted earnings report. "The company also will stop development on True Crime: Hong Kong. These decisions are based on the desire to focus on the greatest opportunities that the company currently has to create the world's best interactive entertainment experiences."

Activision's competitors, and original creators of The Guitar Hero series, Harmonix were recently sold off by Viacom after a decline in sales for the Rock Band series. Is this the end of the guitar/drumming/keyboard music rhythm genre? We wouldn't it count on it. With Rock Band's significantly larger user base and over 2000 available songs, Activision simply couldn't keep up.

Does this mean that we will get Spoonman back in Rock Band 3? Oh let it be!
Here are some other articles we think you'll enjoy
Liked this article? Stay informed!
Tell Us What You Think