GarageBand on iPad Makes Music Creation Easy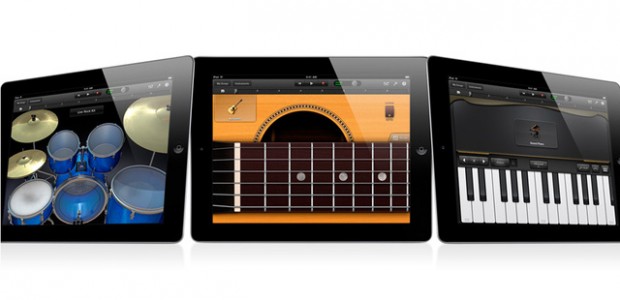 Yesterday, Steve Jobs and the folks at Apple introduced the highly anticipated iPad 2. The device will undoubtedly sell like hotcakes, and as music fans, there is one important addition to the tablet that we simply can't ignore: portable GarageBand.

Like it's bigger brother, GarageBand on the iPad will allow you to connect an assortment of electric instruments to your new device (and on the original iPad) and will let you play, edit and record your own music. If you don't have a musical instrument, you don't need to worry, the touch interface is well suited to play keyboards, drums and even guitar.

Apple has included pseudo-pressure support to mimic the forced used in real keys and on other instruments. They've even added options to dumb-down a few of the instruments; The guitar, for example, lets you play chords with one single button (think Rock Band / Guitar Hero).

Of course, there are other music apps available for the device but most are not as complete as GarageBand.

The app will make it's way to the App Store on March 11 and will retail for a mere $5. Soon you too will be able to record your own music on the iPad and who knows, maybe your tunes will be featured in an Apple commercial too.
Here are some other articles we think you'll enjoy
Liked this article? Stay informed!
Are you hyped for GarageBand on the iPad?