Trent Reznor not working on Abraham Lincoln: Vampire Hunter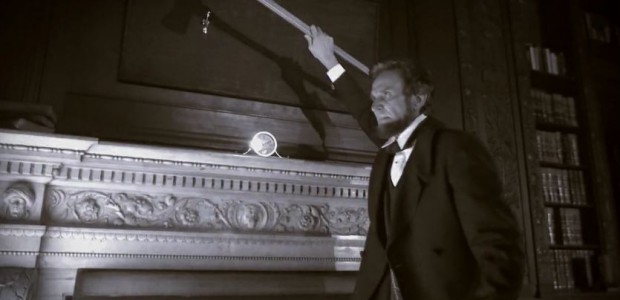 This goes to show that maybe you shouldn't believe everything that you hear on the internet. Last week, a rumor was circulating that Trent Reznor was cast to play in Abraham Lincoln: Vampire Hunter. This week, Trent has denied the rumor on the NiN forums:

"Don't believe everything you read. As it turns out, I WON'T be working on (acting or scoring) ALVH after all. There's no juicy story here, it's just that when the news mysteriously leaked out about my involvement I hadn't made up my mind completely, because various aspects of the project were changing. I felt the need to say something earlier this week because my inbox was filling up with speculation, and at that moment I thought I would be doing it. Confused yet? Apparently I am."

The singer / songwriter is currently busy with his new Year Zero miniseries on HBO, scoring The Girl With The Dragon Tattoo and working on a How to Destroy Angels album with his wife. Anything else? Yes actually, Trent is also resurrecting Nine Inch Nails! Again on his forums he wrote:

"Nine Inch Nails is not dead and I plan to focus on that next"

No further specifics were given. It's great to see Trent reinvigorated and working on so many varied projects. Whether it's work on a movie, a television show, or an album, you can bet that we'll be anxiously awaiting the release of Trent's work.
Here are some other articles we think you'll enjoy
Liked this article? Stay informed!
Which of the listed projects are you anticipating the most?