Billy The Kid Offers to Come Visit You, Record Documentary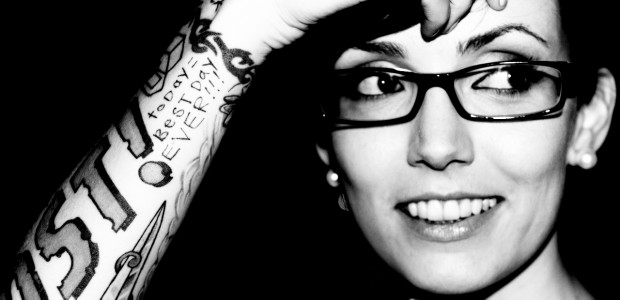 Following the success of her well received debut EP, The Lost Cause (produced by Our Lady Peace frontman Raine Maida), Billy The Kid decided to repay her fans with a free digital download album. She quickly faced the harsh reality of the costs associated with creating such a record. Billy turned to her fans and offered pre-order bonus incentives if they decided to chip in some money and help fund her venture. It was a success!

Fast forward a few months, the album is now complete but Billy needs a little extra money to help with the mixing and mastering of the record. Once again, she has turned to her fans for help, only this time, she's taken a radical approach with her offers. Her new plans range from $50 to $10,000, but before you close this window, take a look as they're very appealing.

"New fund raising options include a hand drawn cartoon of you for $50, a night on the town with Billy for $200, a weekend with her for $500, co-writing a song with her for $1000, an original song written for you or a loved one for $1000, have Billy mailed to your house for $2000 and hang out with her for a week while she films a documentary of your time together, buy publishing rights to half of one of her new songs for $5000, and finally for $10,000 you can own the publishing rights to any song of your choice."

That's right, for $2000, she'll actually come spend a week with you and film a documentary that you get to be in!

If you're interested in learning more, check out her website: http://www.billythekidonline.com.
Billy The Kid - These City Lights

Here are some other articles we think you'll enjoy
Liked this article? Stay informed!
Which plan is the most appealing to you?