Jane's Addiction Releases New Song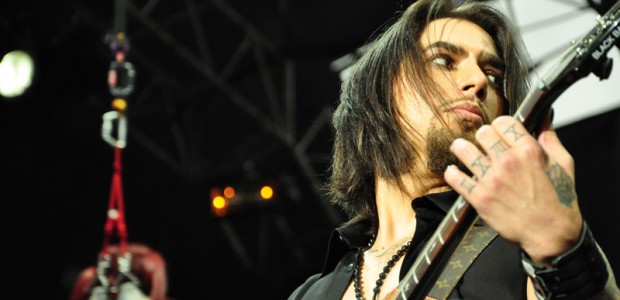 At Lollapalooza Chile, Jane's Addiction frontman, Perry Farrell premiered an unfinished version of End to the Lies. This track, the first to be released from upcoming album, The Great Escape Artist, is now available in its completed, polished form. The band has now made End to the Lies available to the public through their official website.
It has been a tumultuous year for the Los Angeles band: they lost bassist/acoustic guitarist Eric Avery; they recruited and lost Velvet Revolver's bassist, Duff McKagan; and in 2011, they began working with guitarist and producer, Dave Sitek as McKagan's replacement, though Sitek will not tour with the band. That's a lot of turnover. Nevertheless, the highly anticipated album - the first from the Los Angeles band in eight years - is expected to drop this summer.
Here are some other articles we think you'll enjoy
Liked this article? Stay informed!
What do you think of the new track?