Record Store Day 2011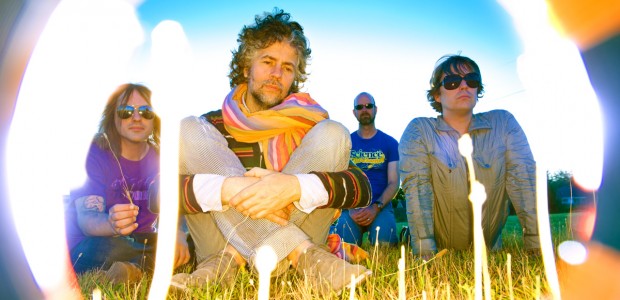 For those of you who don't know, Record Store Day (April 16) is right around the corner and just like past years, we find ourselves with a bevy of exclusive releases to commemorate the occasion.

This year's list is huge, so we've compiled our own list of five releases that are sure to make you get off your ass, give your iTunes a break, and make room on the shelf for a good old vinyl.
Foo Fighters - Medium Rare
Foo Fighters must be one of the busiest bands in music right now. Not only have they just released their 7th studio album, Wasting Light, and their first biopic, Back and Forth; they'll also be releasing a vinyl-only cover album called Medium Rare. The record store day release will feature the Foo Fighters covering songs by iconic bands like The Ramones, Pink Floyd and Cream.
Nirvana - Hormoaning EP

Nirvana will be re-releasing, in limited edition fashion (6000 copies to be exact), the Hormoaning EP . This six song record includes covers and two of the bands own songs. The last time it saw store shelves was in 1992; I have a feeling this one is going to sell out quick.
Radiohead - Supercollider / The Butcher

Radiohead are set to release a two song vinyl comprised of Supercollider and The Butcher. Considering the hoard of Radiohead fans that have been conspiring about the King of Limbs since its release, this 2,000 copy limited single will be a tough one to get a hold of.
The Flaming Lips - Heady Nuggs
The Flaming Lips are dropping Heady Nuggs: The First 5 Warner Bros Records 1992-2002. This five-vinyl-disc box set will have two editions with the special version sporting different coloured vinyls for each album.
The Gorillaz - The Fall

The Gorillaz most recent album The Fall was originally released as a free download on Christmas day. The band is now prepping a premium vinyl edition of the record for release this Saturday. As nice as it is to get free mp3s, fans will undoubtedly be happy to be getting this one on vinyl.
This is just a small sample of the great things we can expect on April 16th this year. There really is much more coming out so make sure to get off the couch and check your local record store this Saturday.
Here are some other articles we think you'll enjoy
Liked this article? Stay informed!
Which releases are you looking forward to? Share them below.