Art of Dying Offer Free Download of Die Trying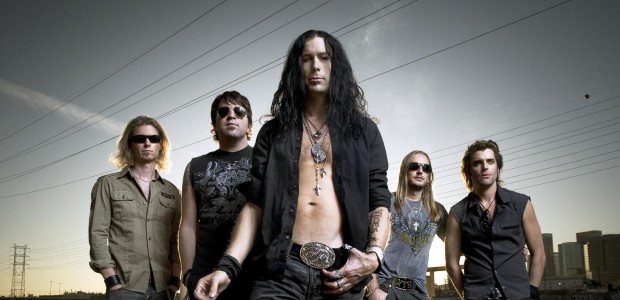 Fresh off of the Avalanche Tour, Art of Dying are offering up a free download of an acoustic version of their song, Die Trying. All you have to do is "Like" them on Facebook. Once you do (or if you've already done it), head over to their Facebook page and click on the "Free Song" tab below their profile picture.
Art of Dying are currently on tour supporting their recent release, Vices and Virtues; check out the tour dates below and visit their official website for ticket information.
Art Of Dying Tour Dates
May 13 - Rochester, MN - The Wicked Moose
May 14 - Kansas City - Liberty Memorial Park
May 15 - Des Moines, IA - KAZR Lazer Fest
May 17 - Rapid City, SD - Rapid City Plaza Civic Center
May 18 - Fargo, ND - The Venue
May 20 - Detroit, MI - Fillmore (with Stone Sour)
May 21 - Milwaukee, WI - Eagles Ballroom (with Disturbed)
May 22 - Columbus, OH - Rock On The Range
May 24 - Libertyville, IL - Autin's Fuel Room
May 25 - Madison, WI - The Annex
May 29 - Pryor, OK - Rocklahoma
August 13 - Bethlehem, PA - Musikfest
August 20 - Winnipeg, MB - Rock On The Range Canada
Art of Dying - Die Trying
Here are some other articles we think you'll enjoy
Liked this article? Stay informed!
Which version of Die Trying do you like more? Acoustic or plugged in?