Josh Freese Will Not Tour With A Perfect Circle This Summer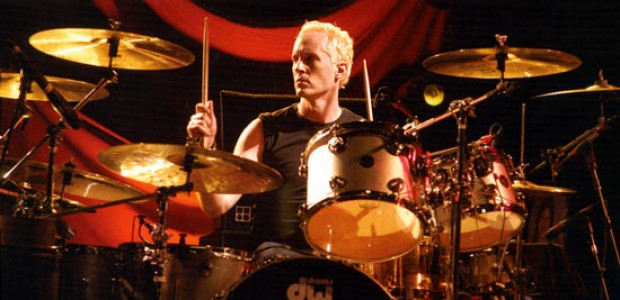 Due to commitments previously made with Weezer, A Perfect Circle drummer Josh Freese won't be joining APC during their tour this summer. Freese released the following statement on his official website.
I'm sad to report that I will be sitting out the 'A Perfect Circle' tour this summer. Maybe the hardest decision I've ever had to make professionally and it hasn't been easy on me. I've been looking forward to APC reforming for years now and the timing just couldn't have been worse. I'd already committed the time to Weezer and I am a man of my word. As much as I hate to have to miss the APC tour there wasn't a whole lot I could do about it.
I get asked all the time how I manage to "do it all." Well, usually I do "do it all" and it's a combination of working really hard and driving myself and my family a bit crazy. But SOMETiMES it doesn't work out and this time I'm forfeiting something very close to my heart and something that I take a great deal of pride in. I've never apologized to fans of a band for not being able to be there for something so I'll take this opportunity to do it here. I'm sorry that I'm not going to be there with APC this summer. I've missed other tours with other bands over the years but this one has been the toughest pill to swallow.
The APC guys have been unbelievable cool, understanding and supportive about my situation. Yes, they're bummed but no, they don't hold it against me and all is well with us. They are true friends and I'm very much remaining the drummer in the band and look forward to being involved again on whatever we venture off to do next. Hope to see you guys out at a show sometime either later this year or in 2012......ya never know.
Ashes Divide and Puscifer drummer, Jeff Friedl will be filling in for Freese while he fulfills his commitments. Check out A Perfect Circle's tour dates below.
A Perfect Circle Tour Dates 2011
June 29- Arlene Schnitzer Concert Hall- Portland, OR
June 30- Showare Center - Kent, WA
July 02- Boonstock - Gibbons, AB
July 04- Centennial Concert Hall - Winnipeg, MB
July 06- Roy Wilkins Auditorium - St. Paul, MN
July 08- Fox Theatre - Detroit, MI
July 09- Downsview Park - Toronto, ON
July 10- Ottawa Bluesfest - Ottawa , ON
July 12- Bank of America Pavilion - Boston, MA
July 13- Hammerstein Ballroom - New York, NY
July 15- Beacon Theatre - New York, NY
July 16- Penn's Landing - Festival Pier - Philadelphia, PA
July 17- Constitution Hall - Washington, DC
July 19- Time Warner Cable Uptown Amphitheatre- Charlotte, NC
July 20- The Tabernacle - Atlanta, GA
July 22- Freeman Coliseum - San Antonio, TX
July 23- Verizon Theatre - Grand Prairie, TX
July 25- Comerica Theatre - Phoenix, AZ
July 26- SDSU Open Air Theatre- San Diego, CA
July 28- Gibson Amphitheater - Los Angeles, CA
July 29- Memorial Auditorium - Sacramento, CA
July 30- The Greek Theatre - Berkeley, CA
August 02 - Red Rocks Amphitheatre - Denver, CO
August 09 - Stage AE - Pittsburgh, PA<
Here are some other articles we think you'll enjoy
Liked this article? Stay informed!
What do you think of Josh's decision?