New Songs for Puscifer, Tool & A Perfect Circle in 2011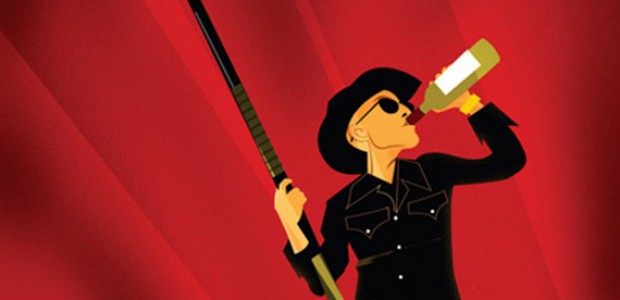 Maynard James Keenan is one busy man fronting not one, but three separate rock bands at the same time. Currently, Maynard is on the road headlining several key music festivals with A Perfect Circle. Despite the hectic schedule, he's promising new musical releases for all three of his acts: the aforementioned A Perfect Circle, the progressive rock band Tool and his solo act Puscifer.
Puscifer's 2011 album - Conditions of My Parole
Speaking with Spin Magazine, Maynard confirmed that not only is Puscifer releasing a new record, but the album titled Conditions of My Parole is scheduled for release on October 18th, 2011. He compared the album to "Twin Peaks in the desert". Conditions is being written in Maynard's home and vineyard in Northern Arizona. Like his previous work with Puscifer, several artists will contribute to the record including: Mat Mitchell, Josh Eustis (Telefon Tel Aviv), Carina Round, Jeff Friedl (Ashes Divide), Matt McJunkins (Ashes Divide), Juliette Commagere, Sarah Jones (Bat for Lashes), and Jon Theodore (Mars Volta).
New songs, but no album for A Perfect Circle in 2011
Despite their current tour, Maynard has confirmed that, unfortunately, no new album will be released by APC this year. Instead, the singer is writing "a song or two" for the band: Not exactly an EP or an LP but hey, it's better than nothing. The new tracks will debut during the new tour so if A Perfect Circle is coming near you, make sure to check them out.
New Tool album in 2011? or in 2012?
It's looking unlikely that a new Tool record will actually make it out by year's end but Maynard has confirmed that he is, in fact, writing new material. He hasn't confirmed whether it will be a song or two like APC or a full fledged album but so far, all signs are pointing to the latter. Will there be an album in 2011? Probably not. Will there be a single? We wouldn't count that one out.
More Articles Like This One
More articles you'll love
Liked this article? Stay informed!
Which of Maynard's three bands do you prefer?