2011 HeavyMTL Bands To See - Custom Lineup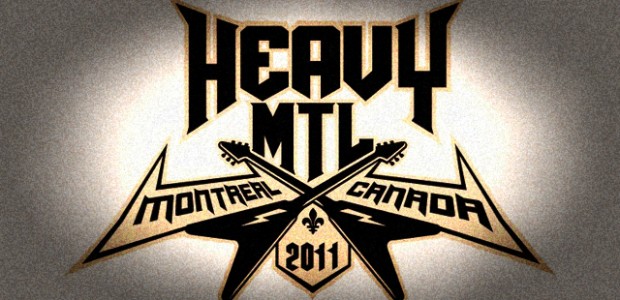 HeavyMTL Lineup for Sunday July 24
With Motörhead and KISS playing back-to-back, day two is definitely the bigger draw of the weekend so get ready for a larger crowd.
4:50pm - 6:20pm - Children of Bodom
You'll probably be tired from the previous day so we'd recommend starting a bit later when Children of Bodom (JM) come out. You can then catch the ending of DevilDriver (BW) and finish off with Morbid Angel (HV) for your heavy metal fix.
6:20pm - 8pm - Anthrax and Opeth
It's time to switch over to some old school metal. Start with 80s thrashers Anthrax (JM) who are honorary members of the "big four". When they're done, switch on over to Opeth (HV) to see if Mikael Åkerfeldt will scream his lungs out or sing softly depending on his mood. We expect Opeth to perform some new tracks from their upcoming record Heritage.
8pm - 10:45pm - Motörhead and Kiss
Look around, you'll probably spot your father in the front of the crowd. This is a no-brainer; stand in the middle of the Heavy stage and Jagermeister. Head right to see Lemmy in Motörhead and when they're done, walk to the left and see if Gene Simmons' still got it as KISS wraps up HeavyMTL.
Tickets are still available through Evenko. See you at the show!
Here are some other articles we think you'll enjoy
Liked this article? Stay informed!
Which band are you the most excited to see at HeavyMTL?