Osheaga 2011 Preview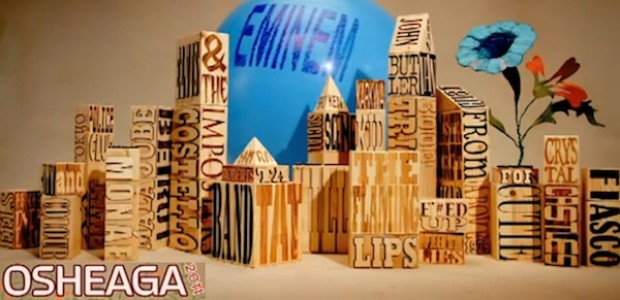 Get ready Montreal, Osheaga returns this weekend with its new three day format. Osheaga has quickly become one of the city's bigger music festivals with big names like ColdPlay, Arcade Fire and The Smashing Pumpkins serving as past headliners. This year's lineup breaks away from the normal rock centric format and further expands into different genres with Eminem and Elvis Costello headlining the first two days. Psychedelic rockers The Flaming Lips will close event.
Day 1 - Headliner Eminem
The first day of Osheaga begins on Friday this year as Eminem returns to Montreal. The event begins at 4pm and we suggest that you begin with Lights at twenty past the hour. Conflicting with Lights are The Knux who we'd recommend seeing for a bit as well. Broken Social Scene, KiD CuDi, and Janelle Monáe are other acts to look for during the initial day. End your day off with Eminem's hour and a half set.
Day 2 - Headliner Elvis Costello & The Imposters
There are tons of bands to look out for during the second day. The Midway State, Manchester Orchestra, Hey Rosetta!, Tokyo Police Club and Lupe Fiasco should keep you busy for the first half of the day. Don't forget to visit the Galaxie stage too for Mother Mother, PS I Love You and we'd even recommend skipping a bit of the Elvis Costello show to see Fucked Up later in the night. Whatever you decide on, just make sure to put Death From Above 1979 on your list of bands to see.
Day 3 - Headliner The Flaming Lips
An Horse, The Sounds, Beirut, City And Colour, Cypress Hill and Malajube and if you can squeeze them in, White Lies are the bands to look out for during the first half of the final day. We'd spend the later half of the evening moving between the two main stage to see City And Colour, the Tragically Hip, Death Cab for Cutie and of course, The Flaming Lips. Crystal Castles and MSTRKRFT are worth looking out for if you want something a bit different.
Tickets are still available via Evenko so make sure to but them before the show to avoid unnecessary lineups. The festival begins on Friday but until then, enjoy our Osheaga pictures from last year's event.
Here are some other articles we think you'll enjoy
Liked this article? Stay informed!
Which band are you the most interested in seeing at Osheaga?