Top 10 Albums Of 1991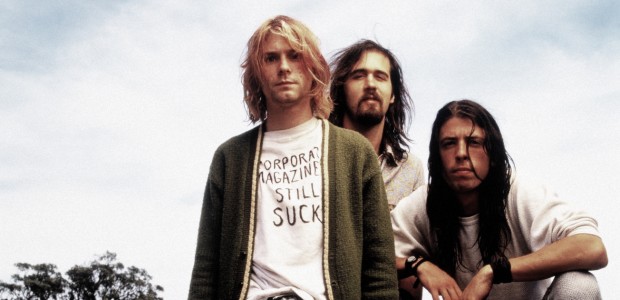 It's hard to believe, but it's already been 20 years since 1991, the year Michael Jackson was pushed off the music charts and a new fad known as grunge became a mainstream success. There were tons of great records that came out that year including Jackson's Dangereous, Smashing Pumpkins' Gish, The Pixies' Trompe Le Monde, and many others. Today, we're putting our flannel shirts back on and we're taking a look back at our 10 favorite tracks from 1991.
Why: Soundgarden's big hits would come later on in their careers, but their cult classics were born here.
The Classics: Jesus Christ Pose, Outshined, Rusty Cage
Badmotorlyric: "I'm driving the nails, (in your) Jesus Christ Pose"
9) Temple of The Dog - Temple of the Dog
Why: Temple Of The Dog was a sort of pre-supergroup since none of the members had become famous yet. These artists included: Chris Cornell, Eddie Vedder, and the rest of Pearl Jam.
Favorite Tracks: Call Me a Dog, Say Hello 2 Heaven, Pushin Forward Back
Choice Lyric: "I'll call you beautiful, If I call at all"
8) Massive Attack - Blue Lines
Why: Because the early 90s weren't just about grunge.
Favorite Tracks: Unfinished Sympathy, Safe From Harm, Daydreaming
Stalker Lyric: "Like a should without a mind, In a body without a heart, I'm missing every part"
7) Guns 'N Roses - Use Your Illusion I & II
Why: They're not perfect, but these two albums are the last good thing to come out from Guns N' Roses in the last 20 years.
Favorite Tracks: You Could Be Mine, their cover of Knockin' on Heaven's Door, November Rain
Choice Lyric: "It's a miracle how long we can stay, in a world our mind's created, in a world full of shit"
Why: Because the RHCP style we all know and love was born with this record. Can you believe it was their fifth?
The Top 3: Under The Bridge, Give it Away, Breaking The Girl
The Odd Ball Song: They're Red Hot (Robert Johnson cover)
Teary Eyed Lyric: "It's hard to believe, that there's nobody out there, it's hard to believe, that I'm all alone"
Which was our favorite record from 1991? Keep reading to find out!
Here are some other articles we think you'll enjoy
Liked this article? Stay informed!
Which was your favorite album from 1991?