AWOLNATION Announces Canadian Tour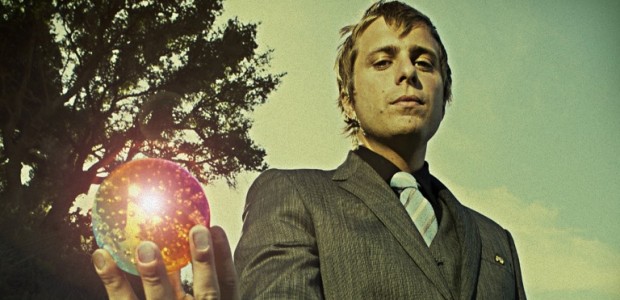 If you're a fan of AWOLNATION and you live in Canada, this is your lucky day. AWOLNATION will be coming to a city near you. The American indie rock band is making its rounds across Canada, starting on September 23 in Vancouver, British Columbia, and ending the tour in Toronto, Ontario on October 6.
AWOLNATION has been on tour since the release of their debut full-length album Megalithic Symphony in March 2011; the album was recently featured on iTunes as one of the Great Albums of 2011, its first single Sail hit #1 on Canadian modern rock radio, and has officially been certified gold.
Ticket information and other tour details can be found on their official website. If you are going to a show, don't forget to share your concert pictures with the world!
AWOLNATION 2011 Fall Canadian Tour
September 23 – Vancouver, British Columbia (Venue)
September 24 – Victoria, British Columbia (Rifflandia Music Festival)
September 25 – Edmonton, Alberta (The Starlite Room)
September 26 – Saskatoon, Saskatchewan (Louis' Pub)
September 28 – Winnipeg, Manitoba (West End Cultural Centre)
October 3 – Ottawa, Ontario (The Live Lounge)
October 4 – Montreal, Quebec (La Tulipe)
October 6 – Toronto, Ontario (Sound Academy)
Here are some other articles we think you'll enjoy
Liked this article? Stay informed!
Are you going to see AWOLNATION?