Top 40 Sad Songs That Will Make You Cry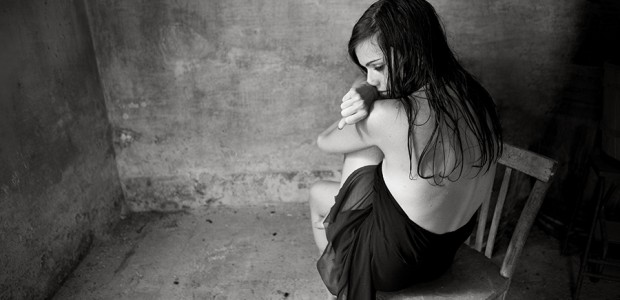 Music has the ability to evoke emotions; it can make us laugh, fuel our anger, provide comfort during loss, or even make us cry. With that in mind, we have scoured the music world for the top 40 most heart wrenching sad songs that are guaranteed to make you cry.
Grab your tissues.
Want more tears? Take a look at the top 35 heartbreak songs.
Did you know?
Wayne Cochran was inspired to write this song after having lived near a dangerous highway where several accidents had occurred yearly. Knowing that songs about tragedy were big hits and selling lots of records, he got together with some of his friends at the time to write it. Pearl Jam does a great cover of this song.
Moment you'll tear up:
I lifted her head, she looked at me and said
"Hold me darling, just a little while"
I held her close, I kissed her our last kiss
I found the love that I knew I had missed
No. 39

Under the bridge - Red Hot Chili Peppers

Did you know?

Anthony Kiedis wrote the lyrics for this Red Hot Chili Peppers song during a period when he felt distraught and emotionally drained. The dejection he was experiencing, in addition to prior drug use, led to emotional distress:

The loneliness that I was feeling triggered memories of my time with Ione and how I'd had this beautiful angel of a girl who was willing to give me all of her love, and instead of embracing that, I was downtown with fucking gangsters shooting speedballs under a bridge.

Moment you'll tear up:

It's hard to believe that there's nobody out there
It's hard to believe that I'm all alone
At least I have her love, the city she loves me
Lonely as I am, together we cry
Did you know?
According to Thom Yorke, Creep tells the tale of an inebriated man who follows the woman he is attracted to, trying to get her attention. In the end, he lacks the self-confidence to face her and feels he subconsciously is her. The lyrics grasp at optimism, but the subject sinks back into the throes of self-pity.
Moment you'll tear up:
I don't care if it hurts
I want to have control
I want a perfect body
I want a perfect soul
I want you to notice when I'm not around
You're so fucking special
I wish I was special
Did you know?
Our Lady Peace revealed that the song was written about Mina Kim, a young girl with a cancerous brain tumor. The "thief" in the song is in reference to the tumor.
Moment you'll tear up:
I don't want to understand this horror
There's a weight in your eyes
I can't admit
Everybody ends up here in bottles
But the name tag's the last thing you wanted
No. 36

Chicken Wire - Pernice Brothers

Did you know?

This song is about a woman who has one last drink before killing herself with carbon monoxide in the garage.

Moment you'll tear up:

With a drink in her hand
She will stop her car and then
Seal herself for good in the garage
More Articles Like This One
More articles you'll love
Liked this article? Stay informed!
Did we miss a song? Tell us what your top 10 sad songs are.