Top 10 Best Musician Cameos in Movies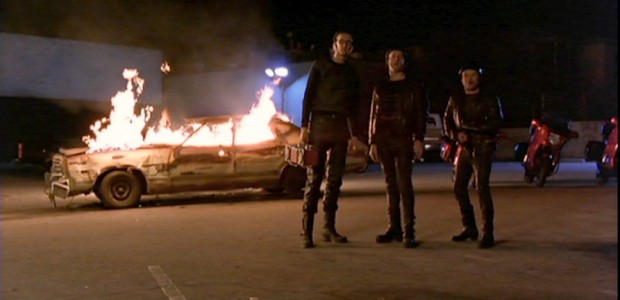 No. 5

Flea - The Big Lebowski

I must have seen the cult classic, The Big Lebowski, at least a dozen times and not once had I realized that Flea from Red Hot Chili Peppers was one of the nihilists. Vere's ze money Lebowski? Ve wants ze money.
No. 4

Alice Cooper - Wayne's World

Wayne and Garth bump into Alice Cooper at a party in Wayne's World and ask him what he's doing in Milwaukee. Alice gives them a history lesson on the city's native roots. Does this guy know how to party or what?
No. 3

Billy Idol - The Wedding Singer

Robbie (Adam Sandler) decides to tell his sympathetic story to the passengers in first class; one of which is rockstar Billy Idol who plays himself. Billy Idol gets it, why can't she?
No. 2

Jack White - Walk Hard
No. 1

Dave Grohl - Tenacious D in The Pick of Destiny

Dave Grohl (Foo Fighters) is considered a music god of sorts, but in The Pick of Destiny, he plays Satan during the final scene. He accepts a rock off against Jack Black and Kyle Gass. The challenge: if Tenacious D win, Satan has to pay their rent, if they lose, Kyle has to go to hell.
Here are some other articles we think you'll enjoy
Liked this article? Stay informed!
There are hundreds of other musician cameos out there, which are your favorites?