Thursday Announces Indefinite Hiatus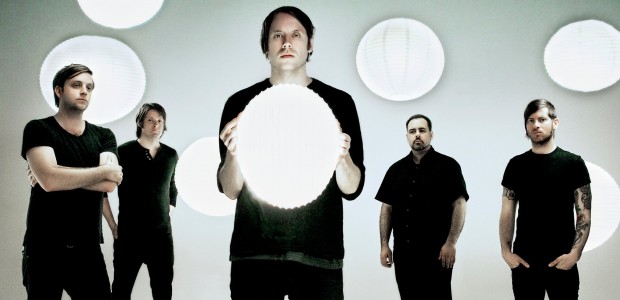 With yesterdays announcement that Thrice was going on an indefinite hiatus, today, Thursday announced that they'll be doing the same thing. Poking fun at the coincidence of both bands making similar announcements, Thursday wrote in a statement:
"look thrice, Imma Let you finish, but…"
Yup. Yesterday thrice, today Thursday. Crazy coincidence for two bands that have led such parallel and intersecting lives. We would've spaced our announcement out and given the dust a chance to settle but we are about to play a bunch of shows and we didn't want anyone to miss the chance to see us one more time, so here it goes…
The statement goes on to read:
Despite the fantastic year that the band has enjoyed, creatively, things haven't been as easy for us on a personal level. Without diving into detail, it's fair to say that this year has been an endless series of personal difficulties. We haven't had any falling out and are all still close. I'm sure that we will continue to create, in some capacity, together. We've talked about turning Thursday into something else: a non-profit, a band that only records sporadically, a collection of other projects… Underneath it all, the personal circumstances involved make it impossible to continue Thursday in the spirit that has made it special. So, we stop. For now, at least.
You can find their remaining tour dates listed below. If you plan on catching them during this final run, don't forget to share your concert pictures with the world on UpVenue.
Thursday Tour Dates 2011
November 23 – New York, NY – Irving Plaza
November 25 – Toronto, ON – Opera House
November 26 – Pittsburgh, PA – Altar Bar
November 27 – Milwaukee, WI – Turner Hall
November 28 – Cleveland Heights, OH – Grog Shop
November 30 – Atlanta, GA – The Loft
December 01 – Cincinnati, OH – 20TH Century Theatre
December 02 – Chicago, IL – Bottom Lounge
December 03 – Pontiac, MI – The Eagle Theater
December 04 – Rochester, NY – Montage Music Hall
December 26 – Sayreville, NJ – Starland Ballroom
December 27 – Washington, D.C. – 9:30 Club
December 28 – New Haven, CT – Toad's Place
December 29 – Boston, MA – Royale Boston
December 30 – Philadelphia, PA – Theatre Of Living Arts
Here are some other articles we think you'll enjoy
Liked this article? Stay informed!
What do you think about this announcement?