Before They Were Big: Supergroup Edition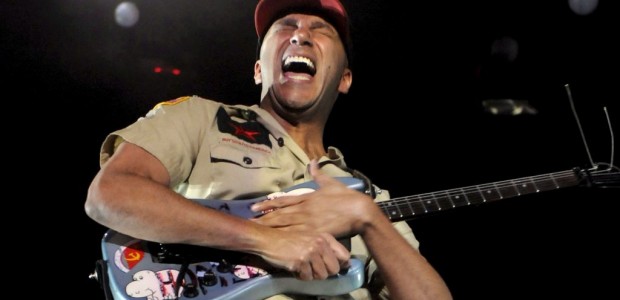 You may recognize Iha first and foremost as the co-founder and former guitarist of The Smashing Pumpkins, but did you know that he's also been linked to bands A Perfect Circle and Tinted Windows? Prior to any of this, he majored in graphic design at Loyola University Chicago. He ultimately dropped out to dedicate himself to The Smashing Pumpkins.
Most recent Tinted Windows lineup:
James Iha
Taylor Hanson (Hanson)
Adam Schlesinger (Fountains of Wayne, Ivy)
Bun E. Carlos (Cheap Trick)
Reznor is a busy guy. When he isn't leading Nine Inch Nails or composing award-winning film scores, he is involved in supergroup How To Destroy Angels. But did you know that in 1983, he enrolled at Allegheny College where he studied computer engineering?
Most recent How To Destroy Angels lineup:
Trent Reznor
Mariqueen Maandig (West Indian Girl)
Atticus Ross
Timbaland is a well known producer, as well as a rapper and songwriter. He is also a member of supergroup V.A. Playaz. But, when he was 15 years old, he had a part-time job at Red Lobster.
Most recent V.A. Playaz lineup:
Timbaland
Magoo (Timbaland & Magoo)
Missy Elliott
Malice (Clipse)
Pusha T (Clipse)
Skillz
Fam-Lay
Pharrell (N.E.R.D)
Here are some other articles we think you'll enjoy
Liked this article? Stay informed!
Which fact was the most surprising?