2012 Juno Award Nominees, Performers, And Host Announced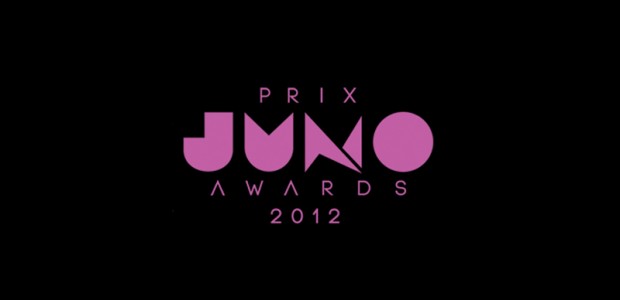 The nominees for the 2012 Juno Awards were announced earlier today in Toronto, and leading the way with four nominations each are: City and Colour, Drake, Dan Mangan, Feist, Hedley, and Nickelback. This years award show will be hosted by the one and only, William Shatner. More performers were also announced for the big show; Hedley and Nickelback will join City and Colour, deadmau5, and Feist during the big show. Additional performers will be announced in the future, so stay tuned.
Tickets for the 2012 Juno Awards go on sale this Friday and can be purchased online here. Below you can find a partial list of nominees; for a full list, please visit the official Juno site.
The Juno Awards 2012 will be held in Ottawa, Ontario on April 1st at the Scotiabank Place.
JUNO FAN CHOICE AWARD
Arcade Fire
Avril Lavigne
City and Colour
Deadmau5
Drake
Ginette Reno
Hedley
Justin Bieber
Michael Bublé
Nickelback
SINGLE OF THE YEAR
City and Colour - Fragile Bird
Hedley - Invincible
Johnny Reid - Let's Go Higher
Nickelback - When We Stand Together
The Sheepdogs - I Don't Know
INTERNATIONAL ALBUM OF THE YEAR
Adele - 21
Coldplay - Mylo Xyloto
Lady Gaga - Born This Way
LMFAO - Sorry For Party Rocking
Rihanna - Loud
ALBUM OF THE YEAR
Avril Lavigne - Goodbye Lullaby
Drake - Take Care
Justin Bieber - Under the Mistletoe
Michael Bublé - Christmas
Nickelback - Here and Now
ARTIST OF THE YEAR
City and Colour
Deadmau5
Drake
Feist
Michael Bublé
GROUP OF THE YEAR
Arkells
Down With Webster
Hedley
Nickelback
Sam Roberts Band
ROCK ALBUM OF THE YEAR
Arkells
Matthew Good
Sam Roberts Band
Sloan
The Sheepdogs
Here are some other articles we think you'll enjoy
Liked this article? Stay informed!
Who do you think will be the big winner at the Juno Awards?