Whitney Houston Found Dead at 48 Years Old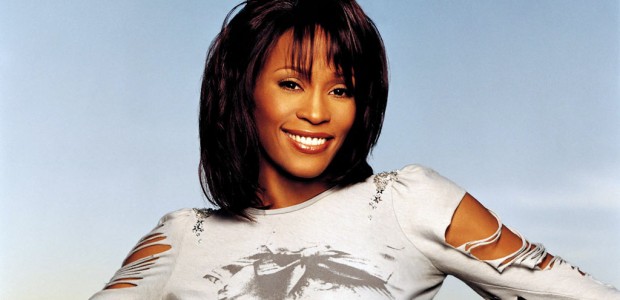 Pop singer Whitney Houston, known for her incredible vocal talent and numerous hits such as I Will Always Love You, was found dead by her bodyguard today at 6:55 EST. Attempts to resuscitate her proved unsuccessful.
As of this writing, the cause of her death is yet to be determined but foul play has been ruled out.
Houston died on the eve of the 54th annual Grammy Awards. In 2009, Houston presented at the event but she appeared to be a ghost of her former self. Whitney has long struggled with addiction and appeared to be intoxicated at the ceremony.
Despite her struggles, Whitney has received great support by her friends, family, and millions of fans. Aretha Franklin, Dolly Parton, and Quincy Jones are amongst the hundreds of musicians who have expressed their love and sympathy for the late singer.
Dolly Parton
Mine is only one of the millions of hearts broken over the death of Whitney Houston. I will always be grateful and in awe of the wonderful performance she did on my song and I can truly say from the bottom of my heart, 'Whitney, I will always love you. You will be missed.' - Dolly Parton, original singer of Whitney's massive hit, I Will Always Love You
Quincy Jones
Absolutely heartbroken. She was a true original and a talent beyond compare," - Quincy Jones
Aretha Franklin
I just can't talk about it now. It's so stunning and unbelievable. I couldn't believe what I was reading coming across the TV screen. My heart goes out to Cissy (Houston's mother), her daughter Bobbi Kris, her family and Bobby (Brown) - Aretha Franklin
Lenny Kravitz
Whitney. Rest in peace. There will never be another like you. Lenny - Lenny Kravitz
Missy Elliot
Thank u 4 the times we worked 2gether your Voice touched the World! N this rough time I pray for The Houston Family... - Missy Elliot
Christina Aguilera
We have lost another legend. Love and prayers to Whitney's family. She will be missed. - Christina Aguilera
Here are some other articles we think you'll enjoy
Liked this article? Stay informed!
What's your best memory of Whitney Houston?