7 Interesting Facts About Layne Staley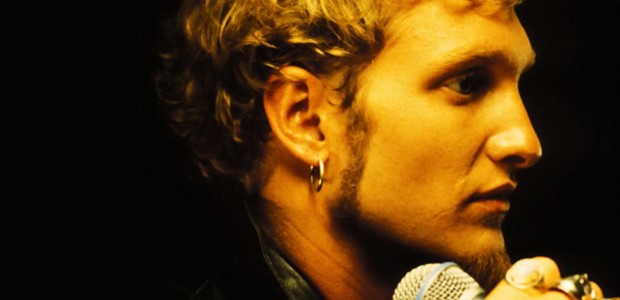 Layne Staley was Alice In Chains' original frontman and the genius behind some of their biggest hits like Rooster, Man in the Box and Would? You probably already knew that but here are seven interesting facts you may not have known about the late Layne Staley.
1) Layne Staley's Drug Use Stems from His Parent's divorce
Layne Staley was deeply affected by his parents' divorce when he was seven years old. He described it as his childhood becoming a 'nightmare.' His father became a heavy drug user and vanished from his life altogether. It was these experiences that Staley suggested may have been the cause of his own drug abuse later in his life.
2) Alice in Chains was originally a glam speed metal band
Layne Staley began showing an interest in music when he was just 12 years old. In his teens, he was playing with small time glam bands, and wondering if he was cut out for vocals. It was not until 1985 when he met Johnny Bacolas and James Bergstrom that Sleze was created--his first band. A year later, with the addition of Nick Pollack, Alice N Chains was formed, with their own brand of 'glam rock and speed metal.' After several splits and reformations, the final lineup was established in 1987. The band was name was changed to Alice In Chains and consisted of Layne Staley, Jerry Cantrell, Sean Kinney, and Mike Starr.
3) Alice in Chains band members refused to tour For Jar of Flies
Their second album, Jar of Flies, was released in 1994 but Layne's addictions made it impossible for them to tour. He entered a drug abuse treatment program, but his physical condition was increasingly serious. Numerous illnesses and injuries to his body were causing terrible pain and sickness.
4) Layne was part of the super group known as Mad Season
Whilst in rehab, Layne began working and colluding with some other Seattle based musicians, including Pearl Jam's Mike McCready and Screaming Trees' Barrett Martin. Their ensemble began life as The Gacy Bunch but soon changed their name to Mad Season. They released an album in 1995 and had minor success on alternative radio.
More Articles Like This One
More articles you'll love
Liked this article? Stay informed!
Do you have any facts that we missed? Let us know