Artists Speak Out On Music Piracy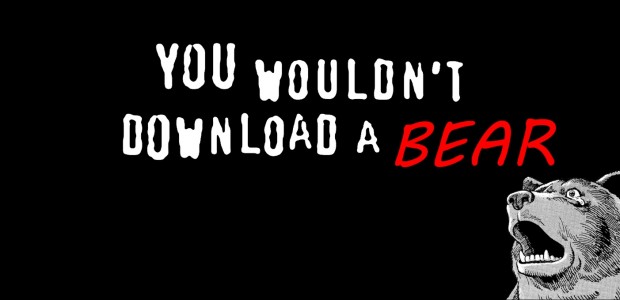 SOPA may be behind us for now, but for every bill that gets buried, a new one emerges. For the most part, these bills aim at protecting the major labels more than the artists who make the music or even the sites that promote their records. Today, we take a look at various well known musician and their stance on illegal music downloads; The results are quite surprising.
Dave Grohl (Foo Fighters)
"I think it's a good idea because it's people trading music. It has nothing to do with industry or finance, it's just people that want music and there's nothing wrong with that. It's the same as someone turning on the fucking radio, it's the same as someone putting a cassette in a cassette deck when the BBC plays a special radio session. I don't think it's a crime, it's been going on for years. It's the same as people making tapes for each other. The industry is more threatened by it because it's the worldwide web and it's a broader scope of trading, but I don't think it's such a fuckinghorrible thing. The first thing we should do is get all the fucking millionaires to shut their mouths, stop bitching about the 25 cents a time they're losing."
Liam Gallagher (Oasis)
"Download is the same as I did: I used to tape-record the songs, the successes that I liked on the radio. I do not care. I hate seeing all these rock stars complaining. At least they are downloading your music fucking idiot, and they are paying attention to you. Do you know? You should appreciate that. What are you complaining? You have 5 huge houses, so just shut up."
Neil Young
"It doesn't affect me because I look at the internet as the new radio. I look at the radio as gone. [...] Piracy is the new radio. That's how music gets around. [...] That's the radio. If you really want to hear it, let's make it available, let them hear it, let them hear the 95 percent of it."
Trent Reznor (Nine Inch Nails)
"As the climate grows more and more desperate for record labels, their answer to their mostly self-inflicted wounds seems to be to screw the consumer over even more. A couple of examples that quickly come to mind:
* The ABSURD retail pricing of Year Zero in Australia. Shame on you, UMG. Year Zero is selling for $34.99 Australian dollars ($29.10 US). No wonder people steal music. Avril Lavigne's record in the same store was $21.99 ($18.21 US).
By the way, when I asked a label rep about this his response was: "It's because we know you have a real core audience that will pay whatever it costs when you put something out - you know, true fans. It's the pop stuff we have to discount to get people to buy."
So... I guess as a reward for being a "true fan" you get ripped off."
Ed O'Brien (Radiohead)
"There's a very strong part of me that feels that peer-to-peer illegal downloading is just a more sophisticated version of what we did in the 80s, which was home taping.
If they really like it, some of them might buy the records [...] if they don't buy the albums they might buy a concert ticket, t-shirt or other merchandising."
Thom Yorke (Radiohead)
I think a lot of the time the reason people pirate, is they want access to good music. And they don't get it because the radio is so shit.
Bono (U2)
"A decade's worth of music file-sharing and swiping has made clear that the people it hurts are the creators — in this case, the young, fledgling songwriters who can't live off ticket and T-shirt sales like the least sympathetic among us."
Here are some other articles we think you'll enjoy
Liked this article? Stay informed!
What's your stance on downloading music illegally?