Top Ten Songs About Time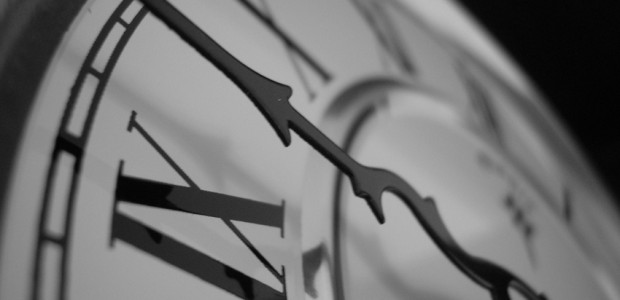 With daylight savings time is just a few hours away, we here at UpVenue have made a playlist of our Top 10 songs about time. So before you "spring forward," take a look at the songs we've chosen. Let us know if we've missed any!
No. 10

Rocky Horror picture show - Time Warp

The Time Warp is famously known as one of the songs that appear in the cult classic, The Rocky Horror Picture Show. Since its release, the song has been covered and remade by many including the Kidz Bop Kids, Alvin and the Chipmunks, and even the cast of Glee.

Choice Lyrics -

He had a pickup truck, and thedevil's eyes
He stared at me and I felt a change
Time meant nothing, never would again



No. 9

Jim Croce - Time In A Bottle

Sadly for Jim Croce, he was never able to see the success of his song, Time In a Bottle. It reached the top spot on the Billboard charts in 1973 three months after Croce died in a plane crash.

Choice Lyric -

If I could save time in a bottle
The first thing that I'd like to do
Is to save every day 'til eternity passes away
Just to spend them with you



No. 8

Chicago - Does anybody know what time it is

Originally written by Robert Lamm, Does Anybody Know What Time It Is comes off of Chicago's debut album, The Chicago Transit Authority. Following the success of the songs, Make Me Smile and 25 or 6 to 4, Does Anybody Know What Time It Is became the band's third straight hit single.

Choice Lyric -

Does anybody really know what time it is?
Does anybody really care?



No. 7

Pink Floyd - Time

Time by Pink Floyd comes off of the epic The Dark Side of the Moon. At the beginning of the song, various clocks can be heard, followed by a 2-minute drum solo by Nick Mason. Time is the only song on the album credited to all four members of the band.

Choice Lyrics -

Ticking away the moments that make up a dull day
You fritter and waste the hours in an offhand way



No. 6

Foreigner - Feels like the first time

Off of their debut album Foreigner, released in 1977, Feels Like the First Time was the band's debut single. Thanks to other hits such as Cold as Ice and Long, Long Way From Home, the album ended up selling over four million copies in the US.

Choice Lyrics -

I have waited a lifetime, spent my time so foolishly
But now that I found you, together we'll make history



Here are some other articles we think you'll enjoy
Liked this article? Stay informed!
What songs about Time would you add to this list?