Top 10 Bands On Osheaga 2012's Lineup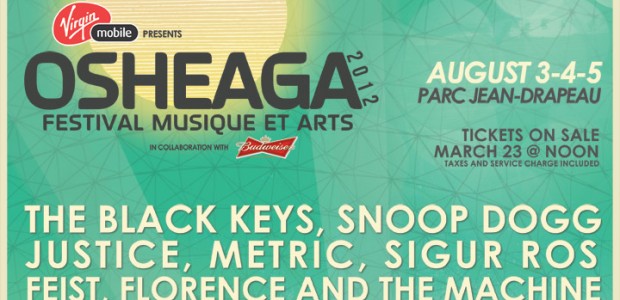 No. 5

Metric

Metric has always put on solid shows for Montreal and this time, they've got some new material to play. Synthetica will be hitting stores this June; Metric will be performing some tracks off the album.
No. 4

Florence + The Machine

Fresh off the release of their new album, Ceremonials, Florence + The Machine return to Montreal this year with a prominent role at Osheaga. This is the only show they've announced for the city so make sure that you don't miss it.
No. 3

Young The Giant

Young the Giant seem to have blown up lately; they've received a lot of radio playtime with their hits My Body, Cough Syrup and Apartment. They recently played at Corona but that show was sold out. Here's your second chance to see the group.
No. 2

The Black Keys

It was only a couple of years ago when The Black Keys hit stage for an early afternoon set at Osheaga. Fast forward a few years later and they're now headliners at the Centre Bell and, more importantly, at Osheaga too. Montreal has shown much love for the band and they have reciprocated.
Here are some other articles we think you'll enjoy
Liked this article? Stay informed!
Which band do you want to see the most this year at Osheaga?