New Song By Soundgarden For The Avengers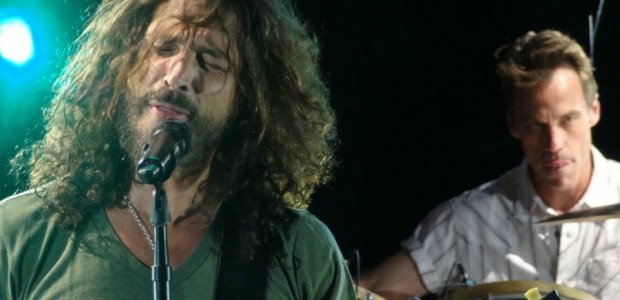 Finally, some good news from Hollywood! One of this year's (expected) biggest Blockbuster will feature music from Soundgarden, Evanescence, Bush, Papa Roach and more. While that isn't newsworthy on its own, the Soundgarden track will actually be a brand new song! While we've been eagerly waiting for new album from the reunited grunge band, we'll settle for their new song: Live To Rise.
The rest of the soundtrack looks promising as well. Have a look at the complete tracklist of The Avengers below:
Soundgarden – 'Live To Rise'
Shinedown – 'I'm Alive'
Rise Against – 'Dirt And Roses'
Papa Roach – 'Even If I Could'
Black Veil Brides – 'Unbroken'
Scott Weiland – 'Breath'
Redlight King – 'Comeback'
Bush – 'Into The Blue'
Evanescence – 'A New Way to Bleed (Photek Remix)'
PUSHERJONES – 'Count Me Out'
Theory Of A Deadman – 'Shoot To Thrill'
Buckcherry – 'Wherever I Go'
Five Finger Death Punch – 'From Out Of Nowhere
Cherri Bomb – 'Shake The Ground'
Kasabian – 'Pistols At Dawn' (International Edition only)
Here are some other articles we think you'll enjoy
Liked this article? Stay informed!
Who is your favorite Avenger?