NiN - Lights in the Sky tour review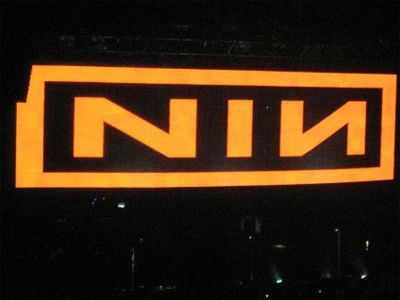 I've always been a fan of the more classic, 1990s era, Nine Inch Nails. With their more recent albums, such as the elevator music found in Ghosts I-IV and the travesty which was "With Teeth", it was hard for me to get excited for their latest tour. However, a friend of mine had an extra ticket and that's all I needed to be convinced to go to their November 12th show in Montreal at the Bell Center.
Three giant semi-translucent screens filled the stage and they proved to play a very important role later in the concert. Trent and the gang began the event with the two worst named songs in history: 999,999 and 1,000,000 (okay, to be fair, that honor probably goes to Fergie's My Hump). They played a few more tracks from The Slip, before moving on to some of their more popular songs such as Closer. Here's the video I took of Closer, ignore the obnoxious person screaming at the beginning.
So far, the concert was pretty solid but here's where things began to get interesting. Trent began to play songs from Ghosts. I quickly thought "okay time for a bathroom break" but instead, I witnessed one of the best live performances I've ever seen. Trent, being the nerdy computer engineer graduate that he is, decided to create an amazing visual effects show for us. The three screens were placed one in front of the other. Some portions of the front screens were transparent and you were able to see through to the screens in the back. This created a really cool 3D effect and made for some really good ambient visualizer effects.
Some of the effects included real time image distortion (picture 1), a wicked cool midi-style player which he used to alter the music that was playing in real time (picture 2), some ipod commercial-like effects (picture 3) and some neat atmospheric effects such as a haunted forest (picture 4).
Here's the complete gallery.
The band went on to play a few of these "Ghosts" tracks and eventually came back for an encore which included Head Like A Hole, Hurt (which unfortunately wasn't as good as I had hoped because the crowd refuse the shut their traps and you'd only hear loud roars) and they finished off the event with In This Twilight.
Overall, this show was far superior to the last tour I had attended (With Teeth tour in 2005 I believe) and is without a doubt highly recommended here at UpVenue. If NiN is touring near you, I strongly suggest you check out this tour. You will not be disappointed.
Here are some other articles we think you'll enjoy
Liked this article? Stay informed!
Tell Us What You Think