Green Day's 21st Century Secret Show (Videos)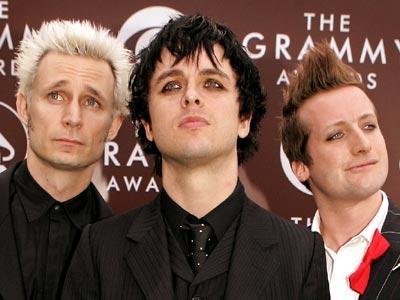 This past Tuesday, in front of 500 lucky fans at The Independent in San Francisco, Green Day performed a secret show which included all the tracks from their next album, 21st Century Breakdown. It was their first performance as Green Day in over three years. The setlist for the show was pretty extensive and the show was over two and half hours long.
Setlist:
Welcome to Paradise
21st Century Breakdown
Know Your Enemy
Viva la Gloria
Before the Lobotomy
Christian's Inferno
Last Night on Earth
East Jesus Nowhere
Peacemaker
Last of the American Girls
Murder City
Restless Heart Syndrome
Horseshoes and Handgrenades
Drama Queen
Static Age
21 Guns
American Eulogy
See the Light
American Idiot
Jesus of Suburbia
She
Christie Road
J.A.R.
F.O.D.
Longview
Who Wrote Holden Caulfield
Going to Pasalacqua
Macy's Day Parade
King for a Day
Minority
Were you one of the millions who wasn't at the show but wished you were? Fret not as this is the internet age and some media from the show has already been leaked.
Here are a few of the clips, enjoy them while they're still up.
Here are some other articles we think you'll enjoy
Liked this article? Stay informed!
Tell Us What You Think