Top 10 Songs About Weed and Pot To Get High To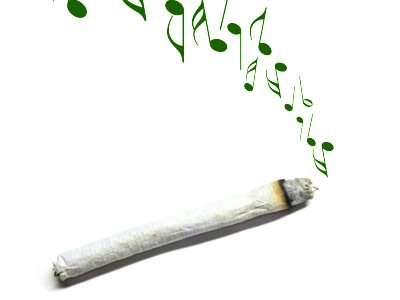 No. 5

The Beatles - I Am The Walrus

Lennon confirmed that the first part of "I Am The Walrus" was written on an acid trip and we can't possibly imagine how this song in its final form would have existed otherwise. The later parts of the song aren't very subtle as "Everybody smoke pot" is repeated over and over.

Choice Lyric
Everybody smoke pot! Everybody Smoke Pot!
No. 4

Steve Miller Band - The Joker

We have made an exception with Steve Miller Band's the joker. The song isn't a tribute to the leaf but damnit; it's the perfect song to smoke up to.

Choice Lyric:
I'm a joker
I'm a smoker
I'm a midnight toker
No. 3

Afroman - Because I Got High

This is one of the most fun pot songs out there. Smoke up and be worry free people!

Choice Lyric:
I was gonna go to class before I got high
I coulda cheated and I coulda passed but I got high
I am taking it next semester and I know why
cause I got high, cause I got high, cause I got high
No. 2

The Doors - Light My Fire

This song propelled The Doors into stardom. It's also one of our favorites from the band but please, Can someone please light his fire?

Choice Lyric:
Girl, we couldn't get much higher
Come on baby, light my fire
No. 1

Pink Floyd - Comfortably Numb

To fully enjoy Pink Floyd's The Wall, you need to be under the influence of some kind of drug. By now, you should be pretty stoned and pretty numb. Enjoy!

Choice Lyric:
There is no pain, you are receding.
A distant ships smoke on the horizon.
You are only coming through in waves.
Your lips move but I cant hear what you're saying.

BONUS
For those of you who prefer something a bit stronger than weed, enjoy this acid trip of a song:


Double Bonus
Did you really think we'd have a top 10 about weed without our good pal Kermit the Frog?
Here are some other articles we think you'll enjoy
Liked this article? Stay informed!
What do you listen to when you're half baked?