Love reforms Hole, Hole reforms Love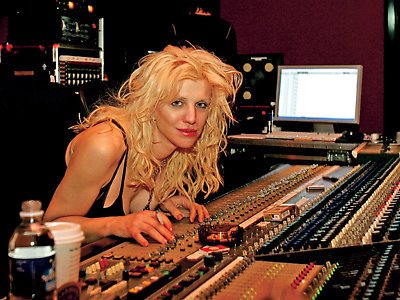 Seven years and several failed drug rehab attempts have passed since we last heard from the american rock band, Hole. Courtney Love, the most controversial woman in rock (Rolling Stone's words, but we agree) has decided that it was time to bring the band back together.

She has recruited the sexy, Montreal born, Melissa Auf der Maur to return as the bassist. Also joining the band is newcomer Micko Larkin as the new guitarist. No word on who the new drummer will be but we will take bets that it will NOT be David Grohl. Love will reprise her role as the lead singer / crazed lunatic.

Nobody's Daughter was supposed to be Courtney's second solo album, but since nobody cared, Love figured it was time to bring Hole back. The album will be merged and released as Hole's fourth studio album. The band is expected to start a promotional tour later this year.

Courtney has certainly seen her share of drama in the past couple of years; her estate was broken into a few times (ex-husband, Kurt Cobain's ashes were stolen), she's been victim of money fraud and she's been sued by American Express. In an interview with Harper Bazaar, Love described daughter France Bean Cobain with these lovely mothering words: "She's a gay man trapped in a woman's body, like me".

Still, we wish Courtney Love the best of luck in her comeback and we definitely approve of any attempt to get Melissa Auf der Maur on stage.
NME Interview with Courtney Love

Pacific Coast Highway DEMO
Never Go Hungry
Image and Interview Credit: NME
Here are some other articles we think you'll enjoy
Liked this article? Stay informed!
Tell Us What You Think