Scott Valentine Interview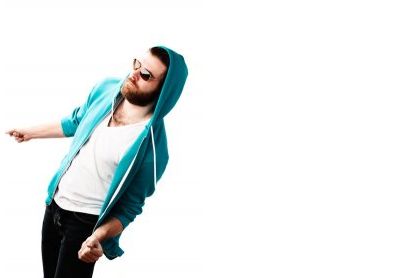 Scott Valentine is not your ordinary artist; making the ambitious decision to release a 4-CD album entitled Seasons that he wrote, recorded, and produced himself, he's constantly pushing the envelope. From his Unique Live Performances to his free songs for a year campaign, Scott Valentine experiments with video editing and the way we perceive music distribution. But he's not all bells and whistles. Strip his music down to the essentials and you will still find one of the most honest albums around.

UpVenue chatted with Scott Valentine about the enormity of Seasons, his influences and more.


UpVenue (UV): What inspired you to take on such a huge creative undertaking, a 4-CD release that you wrote, performed, recorded, produced, designed and printed yourself?

Scott Valentine (SV): I was living in Vancouver and playing in a three-piece acoustic rock band called The Next T-Shirt. It was a particularly prolific time in my life where I was writing 2-3 new songs every week. I would bring the tunes into rehearsals and one or two of them would always get hummed and hawed over but ultimately determined not to be part of the NTS "vibe." Fair enough - I was exploring many different styles of music - but I believed firmly in the quality of those tunes and they were also a fundamental part of my healing and growth transition that I was undergoing at the time so in July 2006, it became obvious to me that I needed to step out on my own in order to gain the artistic confidence that would empower me to trust my own instincts as a singer and a songwriter. I took five days off and jumped on the train down to Seattle – a city I love but had not spent too much time exploring on my own.
With my camera in hand I wandered the streets and explored the fantastic restaurants and bars. There is such a firm sense of artistic identity in Seattle – a cultural scene that had seemed so glaringly absent to me in Vancouver. Sitting with a craft brewed pint in a dark Seattle dive bar, listening to local musicians and admiring the work of the artists that hung from the dimly lit walls, I began to think about all of the songs I had written in the past few years that had never found a home – great stories that had yet to be given the time to find the strength of their own passionate voices.
I began to think of my first solo album and what the stories of that record would have to say about me. Was that something I could sum up in ten to twelve songs? If I was going to step out into the world on my own, I wanted there to be absolutely no doubt whatsoever who I was, what I stood for and what I wanted to achieve with my music. I wanted to create the type of album that people would remember – a hybrid of all of my influences. Not just the genres I liked and the influences that shaped my musical stylings but also the other great inspirations I had received over the course of my life on this planet. I wanted to pay homage to the great authors whose words had led my ideas from the shadows and given me the courage to raise my voice. I wanted to channel my love of filmmaking and acting into a visual companion piece that might help me in my quest to reinvigorate the complexities of sincerity into music videos. I wanted to somehow represent myself in an array of colours and shapes that would lend a visceral mood to my message through graphic design and realized that the only way I could hope to accurately express that would be to design and produce the album myself from top to bottom.
As I explored this array of inspirations my mind wandered through the months that had passed and through the many moods and changes I had experienced. I began to think about the months that lay ahead and found myself reflecting on the seasons and how my spirit, and thus everything else I do and create, gets effected by the lights, colours, temperatures and moods of spring, summer, autumn and winter. Suddenly I had found the inspiration I was looking for – the perfect muse to accompany me on the next step of my musical journey.
Right then and there I decided I would write an album called "Seasons" and that I would create it in the spirit of the majestic rhythms of life on this earth that my message would unfold. I vowed to record one song a week for a year and knew that the only way I could execute such a ambitious undertaking would be to create a home studio environment and produce the album myself – even though I had very little knowledge of recording equipment and techniques and even less understanding of how to mix a record. Still, I trusted the idea that I possessed the ability to learn the ropes and that coupled with the desire I had to create a unique album experience (and a leap-of-faith loan from my mother!) that things would turn out in the end.

UV: Why was it so important for you to be part of every stage in the process?
SV: I had always just been the "talent" in each band I had played with. I have never had any technical abilities of any sort because I am entirely (and, I must admit, stubbornly) self-taught. "Show up and sing" was pretty much all I could be trusted with.
That began to change a little with the first NTS record which we produced ourselves. Our drummer, Clayton Wolsey, got full credit for producing the record which turned out amazing, but I felt I had a hand in it too and I began to get a hunger for creating and developing my own sound although I ultimately believed that I could never have that full opportunity playing in a band.
I wanted to experience the growth that would come from taking responsibility for every single aspect of making an album and I am incredibly grateful that I insisted upon that learning experience for myself. I alienated a few close friends in the process I know, but ultimately understood and appreciated myself so much more in the process - so it was definitely worth the struggle.

UV: Was the original plan to make such a big record?

SV: Indeed. I set out to record 52 songs in 52 weeks. The problem for me was not writing or performing that many songs but the recording process itself. It was such an enormously steep learning curve for me. I actually made three separate leaps into "Seasons" before I found my process. After hearing Sir George Martin speak at the University of British Columbia it became clear to me what I had to do; it was like being that close to The Beatles somehow gave me the final missing piece of my puzzle. Although it took me two years and I ended up with 57 songs, I felt a great sense of accomplishment at having a physical copy of "Seasons" in my hand that represented the blood, sweat and tears that I had poured into it.

UV: What led you to the decision to give away a free song every week for a year?

SV: I was contacted by Brian Thompson of Thorny Bleeder Records who had received a copy of "Seasons" from a mutual friend. After he watched the short film that accompanies the album I suppose he dove into the rest of the songs and came up with the idea. He contacted me through MySpace and we spoke on the phone about how we might execute such a plan. It was really cool because it reflected my original idea about the 52 songs in 52 weeks. It gave me hope that there was somebody out there who understood and appreciated what I was trying to accomplish with this album and who believed enough in what I am capable of as an artistic performer. I'm extremely grateful to now have him on my side as both a manager and a friend.

UV: Is there a way for fans to purchase your music as well?

SV: The album can be purchased on iTunes and other music sites but of course I would prefer that people order the album from my website (www.scottvalentinepresents.com). I conceived and designed the album as a complete concept from top to bottom. The music, the lyrics, the short film, the design – to me they all represent a work of art where the whole is greater than the sum of its parts. I want the music fan to take the journey with me through the entire year. I want them to feel the rejuvenating spirit of love and the promise brought by the signs of new life emerging in Spring. I want them to feel the heat and chaotic pace of Summer – fuelled with youthful discontent and fiery passion. I want them to respect the changes of this planet and how important this sacred balance is to the entire community of life. I want them to experience the dying leaves of Autumn and the loss of a love – for only when you love something other than yourself so greatly can you truly appreciate and respect the sacredness of your own life and all that is truly important to your spirit. And I want them to reflect upon the experiences of their life in Winter. I want them to gather their thoughts and their dreams and their hopes and look back upon the choices they have made with respect and integrity. I want them to look back and admire the work of their own life whilst strengthening the passionate will within themselves to look far enough forward into the future to understand and appreciate the consequences of those choices.
When you decide to purchase my album through my website you support me directly. You support the work it took to create this album as well as supporting the ideals and hopes that went into its development. I have given you the opportunity to come to my site and choose what price you want to pay for "Seasons". I have given you the ability to discern quality from crap. You can listen to 57 songs spanning over three and a half hours of music. You can watch a 17 minute short film that visually explores the vision and hope found within all of my music. You can appreciate the unique design of its 5 disc foldout artwork printed on recycled materials with minimal plastic and think to yourself, "What is something like this worth?" Then you choose one of the eleven different price options and I'll ship it right to your front door.

UV: What has the overall response been to Seasons?

SV: The response has been extremely positive but, you know, it's not enough until it's being heard by the world. It's not that I want to be a rich and famous star – I could care less about that. I just really believe, with every single ounce of my being, that our species is facing the biggest challenge of our existence on this planet right now and that there are dire conversations that we need to be having that are just not taking place on any substantial level. Although public awareness and concern is on the rise, it seems to be becoming, like so many things in this day and age, the cool new marketing tool to get people inspired to buy slightly "greener" (whatever the hell that means) versions of the same old crap.
It's not that I think that my album is the answer to that problem, but I do believe that it addresses many of the concerns and fears of many people out there and it does it in what I consider to be a creatively constructive way. I believe that music has the power to profoundly move and inspire people. When Bob Dylan was singing that "the times they are a changin' ", they really were and because of great artists like him, people who were struggling to put words to their feelings and their feelings into words were given powerful tools with which to implement their own creative actions. And look what happened - thousands of different demonstrations over the past century predicted and documented by brave artists and courageous thinkers all over the world who dared to imagine something different for our kind.
So hell yes I'm grateful for the tiny bit of press that "Seasons" got when it first came out – but it's not nearly enough to satisfy me. We need to be having these passionate conversations now – today. We can't afford to wait for this thing to work itself out. We can't wait for big business to figure out a solution to the problems we have created because that will undoubtedly come with a price tag that very few of us can afford. No siree. We need to be sharing inspiration with one another now. We need to make the change we want to see in the world and insist to have it because it is the fundamental and inalienable human right - to be given the opportunity to protect ourselves by ensuring our survival and the well being of future generations of our species.
Not until radio stations and popular media open the doors to these conversations and support the artists who are trying to create the forums for these discussions can I ever hope to be truly satisfied with the response to "Seasons."

UV: When writing the album, were all of the songs from a particular season (Spring, for example) written around the same time?

SV: Some of the songs came from a period of time long before I ever imagined myself as a solo artist so I tried to recognize the colour and the mood of those songs and match them with what I considered to be the appropriate season. The rest were written as the seasons progressed but might not have been recorded until later as there was a bit of a log jam in trying to get everything laid down as quickly as it came tumbling out.

UV: Seasons—the seasons of one's life?

SV: Exactly. I'm happy to see that you got that. A lot of people tell me "Oh. I like this song" or "I like Winter" but very few are able to see the perspective of the entire piece. Spring is the childhood of our spirit where everything is new and fresh and full of inspiration. We look into the world and see wonders but as we progress we began to find a fear of love. The sting of betrayal begins to leave its trace as we transition into Summer. Here we find our adolescent selves – fumbling through the social maze, trying to find ourselves and the meaning of our own thoughts within the frenetic chaos of our peers, whose own struggles and choices come to impact our own so heavily. As we get older, life seems to slow down somewhat as with the pace of the Autumn record. The leaves have changed colours and, one by one, they begin to fall from the tree unto which all had grown. In our own lives we experience many losses, none so great as the loss of a dearly loved one. The growth and experience of our own spirit during that time is profound and effects the consideration we give to the quality of our own lives. Finally Winter arrives and all is still and quiet. We are alone with our thoughts, huddled in front of the fire. We reflect upon the experiences of our time on this earth and search our souls for the hopes and dreams that inspired and protected us along the way. We comfort ourselves with the company of those people and beliefs that truly lift our spirits, helping us to accept the final destination of our journey on this incredible path that without exception awaits each and every one of us.

UV: What has been your proudest moment so far in terms of your musical career?

SV: Completing "Seasons" gave me a real sense that I had, at the very least, laid everything I had out there in hopes of furthering the evolution of our species. I feel like if I died tomorrow, those closest to me would have no doubt who I was and what I stood for and that my child, who will arrive this winter, would hopefully be able to respect that I did everything in my creative power to preserve the promise of hope for their future.

UV: I've read that you've been deeply changed by the book, Ishmael. For those of us who haven't read it, can you explain a bit about why it is such an inspiration?

SV: Well, first and foremost, it saved my life. I was nineteen years old and still fresh out of high school. I dove straight into college convinced that I would become a cop like my father – a goal I had so long held close to my heart. But I quickly became disheartened and realized I could not possibly live my life on that side of things. I had always wanted to help people and make the world a better place but could not see myself doing that a cop. Next I explored the social work program at the local university – that was a disaster for me too. I felt like the cartoon character stuck in the rowboat full of holes. There were streams of water gushing up high into the air all around me while I frantically went about sticking my fingers and toes into the holes, hoping in vain that I could stop the boat from sinking. I wanted to be on the other side of things but had no idea how I could do that. Unfortunately, it was about this time that I also began experimenting with some heavy drugs and one experience in particular changed the make-up of my thoughts for the next decade.
I sunk into a deep, deep depression. I felt all was lost and could not reconcile myself to the livelihoods being pursued by everyone else in the world around me. I felt lost and alone and completely devoid of hope. I became filled with anxiety and dread every single day and removed myself from contact with friends and family. Deluded or not by the experience of that drug trip, I had to wrap my mind around what was happening to me and find a way out of that hole.
I went to the book store hoping to find some answers. I searched though self-help, philosophy, science, psychology – nothing inspired me. Then I came across a strange little book on the bottom shelf of the fiction section and my life changed forever. I felt a magnetic buzz just from holding that book in my hands. I got home and locked myself in the bathroom where I read the book from cover to cover in one sitting. I could not believe what I was reading. Ishmael's voice felt like it came from another world; a time before mankind cursed had himself with the stresses and vices of the modern era. Suddenly I felt an overwhelming sense of hope. I began to see that I could still make a difference in this life and that all was not lost. I began to see that there was another story to be in – that I didn't have to accept that this way of life that I increasingly distrusted and despised was the one right way to live.
So much happened in my world in the next few years but skip ahead to when I was twenty-two when I wrote the author, Daniel Quinn, a letter and told him that I needed to have a better understanding of his ideas if I were to ever be able to fulfill my desire to change the world. One month later he called me on the phone and eight days after that I was living in Houston, Texas – studying and discussing these incredible ideas with the man himself. I still have to pinch myself from time to time and remember that I was blessed with that incredible experience. It seems like a lifetime ago but the counsel I received from him and his wife Rennie will live on in the ways I live my life each and every day.

UV: Who are your influences?

SV: Well, it depends what you mean. I suppose you mean musically, in which case The Beatles, The Tragically Hip, Pearl Jam, Boys II Men, Public Enemy, Jeff Buckley, Stone Temple Pilots, Ray Lamontagne and Tenacious D top my list although I imagine there a quite a few more I am neglecting to mention.
But there are of course other influences that went into creating "Seasons". My grandparents taught me so much about grace and integrity and their love story which lasted 63 years on this earth gave me hope that I too would someday find true love.
My mother who is an absolute pillar of strength and has done more to nurture my spirit and encourage my dreams than anyone else.
My father who teaches me how to change, grow, adapt and improve throughout my whole life by constantly pushing myself further towards doing what brings me joy and fulfilment in my life's work and who knows how to make good friends and great impressions.
My wife, Amy, who truly brought the inspiration of love and understanding into my life. After I met her in 2007, I promptly scrapped all my recording up to that point and began "Seasons" again. She inspired "Watch It Grow" and pretty much the entire Spring record. Her caring and compassionate ways helped walk me down the path I had been willing but afraid to walk down alone. I never would have finished the album without her.
And then there are of course the great men and women whose brave thoughts, actions and dreams inspired me throughout my life and continue to inspire me still. Daniel, David Suzuki, Paul Hawking, Jean Liedloff, Naomi Klein, Noam Chomsky, McDonough and Braungart, Dr.King, Ghandhi, Jesus, Buddha, Muhammad, etc, etc, etc…

UV: How would you describe your sound in 5 words?

SV: Sincere. Unique. Melodic. Relevant. Real.

UV: You've said, "I dream of witnessing firsthand the influence of honesty in modern music as it becomes less about the celebration of greed, sex and the accumulation of wealth, and more about people learning, growing, changing, and adapting to the trials of life with balance, respect and understanding." I feel like you're attempting to change that, one song at a time. What do you think it would take for more musicians to follow that line of thinking?

SV: I don't want anyone to follow that line of thinking. Rather I hope that they would hear my take on things and that it would spark something unique within their own creative abilities.
The problem is, like I discussed earlier, that we are not exposing ourselves to these cultural conversations. When our parents were growing up with the cultural revolution of the 1960's and 70's, artists weren't making commercials to sell you their image. You weren't going to hear John Lennon asking you to imagine a different world and then get home, turn on the television and finding out that what he really wanted you to "imagine" was drinking a cold refreshing Pepsi or some bullshit like that. The signals we get today from the corporate world is that nothing is sacred – everything you hold dear, everything that might mean something to you or resonate as a profound turning point or experience in your life has a price tag. Therefore, the signals we get from the majority of artists today reflects that same ideology. They show us how much they value their "art" when one after the other they line up behind the camera and sell every ounce of soul out from beneath their words. One minute you're dancing with your bride and the next your wedding song is pedalling the benefits life insurance. It's no wonder there's such an enormous divide between people on this earth – no one can trust anyone else to preserve the sacred moments of their life. Everything and every one is for sale and there's no reason to create anything meaningful in the first place so why bother trying? Just give them the jingle, I mean single, off your new record and watch the bucks come pouring in. It's a business not an art form and it's an increasingly sad state of affairs really. Really, really sad.

UV: Your blogs are very honest; they're not only about your creative journey but also your personal life. Why was it important for you to share such things with your audience?
SV: I have always worn my heart on my sleeve. I can't hide what I feel and I feel things very, very deeply. I'm not at all sure why – whether I'm soft, a wimp or just overly sensitive I'm not sure but that's the way the gods put me together and who am I to argue with them? I have fought myself every step of the way and made it very difficult for myself to achieve any real greatness in this life because I've always doubted every single thing I have thought, said or felt. "Seasons" was a promise I made to break that chain. I knew that if I could take this journey and truthfully document every emotion and idea I experienced along the way that I would live a richer and more meaningful life because of it – and I have. It was incredibly difficult – disastrously so at times – but it got me here and now I've been able to move on and grow and develop as a man. I'm closer to my family and I appreciate my friends much more now than I ever really have before. I am no longer afraid to love and live my life in the moment. I married the woman I love after tremendously trying circumstances that threatened to keep our love apart and now I'm delighted (although truthfully scared shitless!) to be soon welcoming a child into our home. Being open and honest on the record and in my writing has given me a powerful tool with which to properly express myself and understand what how I feel.
I once heard Alanis Morisette say in an interview that she was constantly trying to become more transparent in her life and I found that to be particularly profound. I too would like to be far more transparent because for too long I built up walls to hide my fears and my shames but life is just too fucking short and too fucking wonderful to keep all these secrets to yourself. I want you to know me and I want to know you too. The only way we're ever going to really grow and learn is to let all of that old bullshit go. But it's hard, believe me it's hard. I guess a part of me believes that if you take this journey through the "Seasons" and you're open to the experience of growing yourself, you might find yourself changed on the other side too.

UV: Can you tell us a bit about your other band, Black Hat Villain? What made you decide to join that band?

SV: I returned home to the house I grew up in after over a decade away. My brother was murdered in 1998 and I just kind of ran away from those memories and those friends for a very long time. I had been home for just a few months when I learned that an old friend of my brother's, Jeff Hill, had passed away suddenly. They were so close and so similar that I could not help but have such a strong affinity for him as well and his death hit me hard. One of our friends who was also deeply affected was my buddy Shane and to help cope and reconcile ourselves and help our friends heal as well we talked about getting some of the boys together to strum some guitars.
During the time after I left The Next T-Shirt I was fiercely protective about doing everything myself. About halfway through the process, I realized I could do it all myself but that it would sound better – and feel better – if I invited my buddy Keith (also from NTS) to come and lay down bass and some electric lead guitar parts for the Autumn record. It was hard at first because some feelings had obviously been hurt during that break-up of the band but we worked through it and had a great time in the process. When I returned home to Victoria, I felt ready to play with others once again. I felt that I had gotten all of the serious business of making music out of the way so that I might just have some fun making music again. I don't know how long it had been since I allowed myself to do that.
Anyways, Shane invited me to the house of a guy named Sam Edmundson who said we could have our jam at his little studio. Being from the same part of town he knew Jeff too and so we headed over there for a jam session. Sam had a band with some other guys from the neighbourhood and Tim Sweeting was there too taking turns on the drums with Ryan Rae of Armchair Cynics. It took only about five seconds of hearing Sam play guitar that I knew I had been led into something special. I knew I had to be making some type of music with this guy so when Tim called me a few days later and asked if I might be interested in coming out and jamming with The Villains, I leapt at the opportunity.

UV: How is Black Hat Villain different from your solo work?

SV: First and foremost, I'm not the principle songwriter and I don't play any instruments. Sam writes incredibly catchy and melodic tunes that the boys and I help flesh out and they are absolutely incredible players. We're all at the same stage in our lives and have had the experiences – both the triumphs and the heartbreaks – needed to really build what it takes to break through. I have always considered my voice and my penchant for melodies to be my greatest asset and now, with BHV, I really get to push that to the limits. We have an undeniable chemistry and confidence on stage that inspires me to believe that good things are on the horizon.

UV: I've been watching your videos and they're all very different. Where do you come up with the ideas for your Unique Live Performances?

SV: Yeah. I really enjoyed creating those. Unfortunately it was taking up a great deal of my time –time I don't have to spare at the moment. I tried to find the inspiration within the meaning of the songs themselves to tell the animated part of the story and to showcase the beauty of the landscapes that surround me in the performance of the songs. If I was unable to get outside, I tried to utilize some stylistic approaches in the editing of the video to give it a bit more punch.

UV: My favorite song would have to be Ain't That The Truth Part 2 (from the Winter album). Are there any songs you're more connected to than others?

SV: That song is my favourite too and a song that had to be the last song on the album. It sums up the whole of my experience and succinctly ties into everything I believe about our purpose in this life. Making the video for that song was also an incredibly profound adventure for me.
Obviously I am attached to all of the songs for different reasons but I really am drawn to "Watch It Grow", "The Abyss", "Hang On", "Save The World" and "Bleeding Heart" still gives me shivers. "Green The New Black" is an important song to me too as is "Forgotten". Shit. Have I just gone and listed them all?

UV: Do you plan on touring in support of Seasons?

SV: I started out playing some solo shows in support of "Seasons" but once we got into Summer, which is a record I ultimately created without ever hoping to performing it live, I just ran out of steam. It's an incredibly intimate thing to do to get up there and pour out this part of my soul for a handful of people at a time. I understand it takes persistence but I've been at this game for quite sometime now and have no problems getting in front of people but with these songs and this record, it's just different. Maybe I'll feel differently in autumn, being that summer is my least favourite time of year, but maybe it's also that I have found four incredible guys that I am really enjoying performing with and that I would rather do that that to fret about my abilities to play my own songs. You must understand, I consider myself a terrible guitar player.
Hopefully down the road, if some form of success should come, I can explore working with a producer who could help me put together a full band to perform these songs as a theatrical rock opera stage presentation. That's my ultimate goal for "Seasons" I think.

UV: What do you want people to know about Scott Valentine Presents that they may not already know?

SV: I guess I would like people to know that I take this life beautiful seriously and hope that I might, in some small way, encourage them to give it the care and consideration it deserves. I passionately desire the opportunity to inspire a renewed sense of reverence across every corner of the globe. To quote Daniel Quinn, "Life is a sacred process. And we're a part of it."
Believe In This
You're A Star
Sky Is Falling
For more of Scott Valentine, check out his Official Website and MySpace page.
Here are some other articles we think you'll enjoy
Liked this article? Stay informed!
Tell Us What You Think