Kill Hannah Album and Concert Review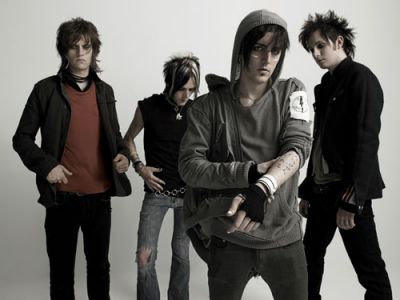 The Album
Wake Up The Sleepers is the next instalment of the Kill Hannah saga. The album, with release date of September 29, 2009, manages to fuse catchy rhythms, melancholia, love and hope in a matter of thirteen songs.
Radio, the first track, is a great way to start the album. It's loud and gets the listener pumped from the beginning. It has a way of thumbing its nose at the nonbelievers who thought Kill Hannah would never become known. Or make it on the radio, as it were.
There is no doubt that their catchier songs will be fan favorites in a concert setting. They're fun, plain and simple. New York City Speed feels gritty somehow. It could easily have been heard on the radio twenty years ago...or today. Strobe Lights is one of the stand outs of the album; in concert, it takes on a whole new life.
Why I Have My Grandma's Sad Eyes is a darker piece. The melody is fairly upbeat; you have to strip away the music and listen to what is really being said. Living In Misery reveals some of the band's discontent with the state of the world but there remains a glimmer of hope in the lyrics, "We are living in misery but we have to hold on".
It is ironic that an album called Wake Up The Sleepers fades out in a whisper with Promise Me, but perhaps this is fitting. If, after all of this, if you haven't been awoken, brought to life, then there isn't much else that can be done for you. I would have liked the album to end with a bang, as with the upbeat Tokyo (Dance In The Dust); it packs a punch. WIth an energy of its own, one can only imagine what Tokyo will grow into once an audience is screaming it along with the band.
Kill Hannah is not new to the music scene by a long shot; for this reason, they know what their fans are going to like. As a result, Wake Up The Sleepers has a sound similar to what we've heard from them before; that is not to say that they haven't pushed the boundaries. They have. In addition to a variety of sounds, rhythms and beats, they have the ability to infuse vulnerability in their lyrics without being whiny though they have occasionally been described as an emo band. The vulnerability I speak of is evident in songs Vultures (Be There For Me) and love song, Snowblinded.
Kill Hannah's eccentricity is contagious and is evident even in the order of their track listing. Put your copy of Wake Up The Sleepers on shuffle and have a unique experience every single time.
Without revealing too much, I will say that if you're still not convinced, check out their MySpace page to see if Kill Hannah's brand of rock is for you.
The Show

Le National, a cozy venue in the heart of Montreal, has seen its share of solid performances. Last night was no different. The band? Kill Hannah.
The Chicago band, known for their fusion of alt-rock, electronica and everything in between, were the opening act for She Wants Revenge, though they took command of the stage as if headliners themselves. Touring in support of their new album, Wake Up The Sleepers, out September 29, they gave the crowd a taste of what is to come as well as what has brought them to this point in their career.

The evening started with Kennedy, from album For Never & Ever. Combine this with green lasers on the ends of their guitars that pointed at the crowd and you have an audience entertained. This was followed by much older song, Nerve Gas, which appeased their older fans. New York City Speed and Radio, two of the catchiest songs from Wake Up The Sleepers, were introduced to the crowd with warm reception. Older songs, Black Poison Blood, Crazy Angel, and Hummingbirds The Size Of Bullets were interspersed between new tunes Strobe Lights and Snowblinded. The band ended with hit song, Lips Like Morphine.

Between songs, frontman Mat Devine confessed his love for Montreal. In fact, he listed Le National as being among his top three venues in the world. Needless to say, if he hadn't won the crowd over by then, this was indeed the statement that tipped the balance.

Sure, there were bells and whistles: Mat Devine's painted face, lasers, and lights on their guitars but without them, the performance would have remained a good one. Kill Hannah makes use of the stage and their passion drips from every note played and syllable uttered. You can't help but bob your head at the very least. I went in a skeptic and came out a fan.
Click on the picture below to enter our Kill Hannah photo gallery:
Lips Like Morphine
Here are some other articles we think you'll enjoy
Liked this article? Stay informed!
Tell Us What You Think