Dear Santa...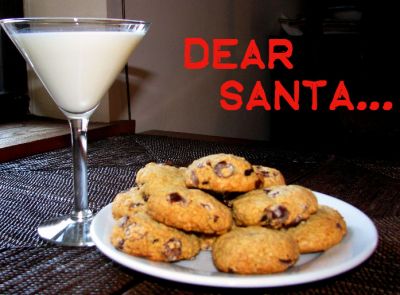 Dear Santa,
Since you have not yet arrived, I figured there was still time to put in my requests. I've been relatively good this year and, as you know, I'm quite the music fan. Included below is my album wish list, the top ten of 2009:
No. 10

Green Day - 21st Century Breakdown

I love Green Day, Santa. Their music is hard-hitting with lyrics that force its listeners to take a step back and examine what's going on around them. Here's what they sound like:
No. 9

Sick Puppies - Tri-Polar

Artists whose music translates well as both plugged in and acoustic versions grab my attention immediately. They have cool bass lines, tight drumming, and guitar talent merged with lyrics that stick with you long after the songs are over. Their trips to Canada are few and far between, so I can listen to the album until their return.
No. 8

Grizzly Bear - Veckatimest

Experimental rock, vocal harmonies, and acoustic guitars, oh my! Enough said.
No. 7

Yeah Yeah Yeahs - It's Blitz!

Fun to watch and even better on the ears.
No. 6

Jay-Z - The Blueprint 3

He's put in his years of quality music...I'd expect no less with this album, especially since it's his eleventh album to hit number one on the Billboard 200.
Here are some other articles we think you'll enjoy
Liked this article? Stay informed!
Tell Us What You Think