New albums: Jane's Addiction, TCV, Dead Weather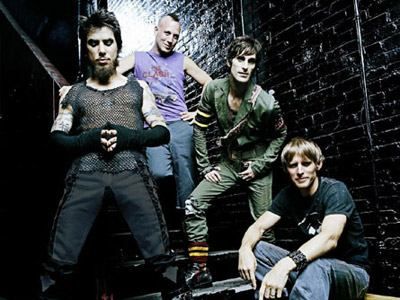 Jane's Addiction may be without bassist Eric Avery for now, but that's not stopping them from releasing a new album. According to Spinner, frontman Perry Farrell and the remaining crew have teamed with a "mystery bassist" ( *hint* it's Duff McKagan *hint*). The album will be their first since 2003's Strays. The band was least seen touring with the temporarily defunct Nine Inch Nails last year.

We were blessed with two great supergroups last year, Them Crooked Vultures and The Dead Weather, and it looks like we're now going to get treated to their second offerings sooner than expected. A few months ago, Alison Mosshart (lead singer for The Dead Weather) revealed that the group was "half way through" their second album. This week, Jack White has reported that the album is practically done and is "bluesier and heavier" than Horehound. Jack White will step away from the drums and take over the vocals for the first single "Blue Blood Blues". No word on who will take his place behind the kit (Can Alison drum?).

As for Them Crooked Vultures, the band loves jamming together and when asked if we can expect to see a sequel to their first record, Josh Homme responded with: "There isn't a reason not to". That's good enough for us!

So who else is recording an album? The Strokes for one. They've started work on a new one with Joe Chiccarelli serving as a producer over in their New York studio. Don't expect any new albums from Fallout Boy any time soon though. Rumors spread that band is experiencing a fallout of their own after Patrick Stump "joked" that he quit the band. The band has been going back and forth on Twitter claiming that they're still together, sort of but it's complicated! So did they break up or not? We're not sure but we hate these Twitter back and fros.
Here are some other articles we think you'll enjoy
Liked this article? Stay informed!
Tell Us What You Think