David Usher Performs at Montreal's Twestival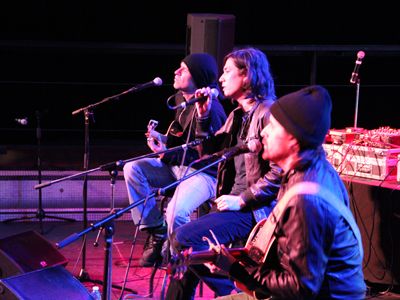 This past Tuesday, David Usher played a short but sweet performance at Montreal's Twestival. For those wondering what a Twestival is; think of it as a festival hosted by the Twitter community where proceeds go to charity. The Montreal event took place at Bain Mathieu. Colin Moore opened up for David and played a quick set on his acoustic guitar and harmonica. David then took stage and graced the crowd with some songs from his solo career as well as a some from Moist. We were lucky enough to attend the event and managed to shoot a few HD videos for your viewing pleasure. The videos can be found below and a small photo gallery here.
Colin Moore and David Usher at Twestival Photo Gallery
David Usher - Push
David Usher - Love Will Save The Day
David Usher - Everyday Things
Here are some other articles we think you'll enjoy
Liked this article? Stay informed!
Tell Us What You Think