Legendary, infamous, iconic, these are often the adjectives attached to the British rock band known as Queen, who through sheer popularity everyone is more than familiar with. When Brian May, Roger Taylor, John Deacon, and Freddie Mercury joined musical forces in 1970, the world didn't know what it was in for, and we're all the better for it.
Creating famed rock tracks like "We Will Rock You," "Bohemian Rhapsody," and "Another One Bites The Dust," among many others, there are few folks on this planet who don't know Queen to some degree. But while almost everyone knows that Freddie Mercury died of AIDS complications or that Brian May uses a sixpence British coin instead of a guitar pick, there are some Queen factoids only the well-informed fans know about. Become a true Queen-fan and read our list of little obscure facts about Queen.
Before Queen There was Smile
Half of the musicians that would end up comprising Queen were actually already part of a band called Smile, comprised of Brian May, Roger Taylor, and lead singer + bassist Tim Staffel. While Staffel never went on to be a part of Queen, he was quite integral to the band's formation, as upon his departure from Smile, it was Staffel who ended up introducing the rest of the band to Farookh Bulsara, better known as Freddie Mercury. Joined by John Deacon shortly after, the newly formed musical team changed their name to Queen, at Mercury's insistence.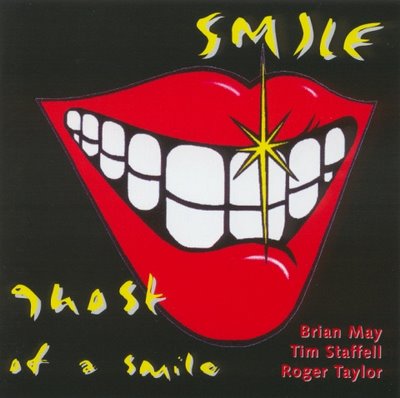 Queen is Collectively Pretty Damn Smart
Who says rock stars can't be good students too? Breaking the mold of rebellious musicians, almost every member of Queen has a post-graduate degree, excluding Freddie Mercury. Roger Taylor was well on his way to becoming a dentist before joining the bnd, John Deacon is a trained electrical engineer, who used his skills to create the iconic Deacy Amp, and Brian May is a PhD-level astrophysicist. May embraced his academic side in the early 2000s, having actually finished his PhD in 2007, and went on to become the Chancellor of Liverpool John Moores University, from 2008 to 2013.
The Queen Crest Is Inspired by the Stars
Like any good monarch, Queen has a coat of arms, or crest, that was designed by Freddie Mercury. Despite claiming not to believe in astrological mumbo-jumbo, Mercury still used the Western star signs of the band as inspiration for the crest. The two lions on either side of the crown are nods to Roger and John, both Leos, the crab is for Cancer Brian May, while the two fairies are stand-ins for the sign Virgo, which was Mercury's. Overtaking the entire crest is the phoenix, a mythological bird that is a symbol for the never-ending cycle of life and death, which was later used as the symbol for the Mercury Phoenix Trust, an AIDS charity created by the band following the death of Mercury.