Facebook Bans Nirvana's Nevermind Album Art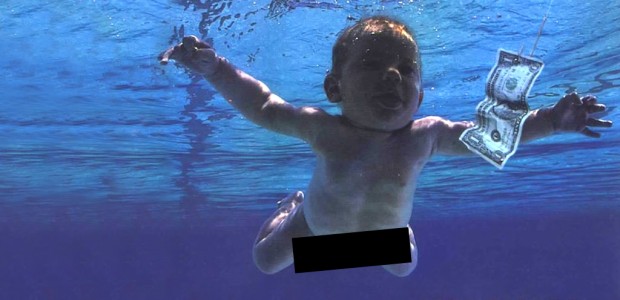 The world's biggest social network, Facebook, decided to pull the plug on the Nirvana Nevermind cover art earlier today. The iconic image of a baby Spencer swimming after a dollar bill has been banned as it violates Facebook's Terms of Use.
The official Nirvana page had their image yanked shortly after posting it in preparation for the deluxe album reissue.
"Facebook does not allow photos that attack an individual or group, or that contain nudity, drug use, violence or other violations of the Terms of Use."
As of the time of this post, the band's page has the image back as is. It's unknown if Facebook has reconsidered their decision or if the group's management is defying the social network.
Here are some other articles we think you'll enjoy
Liked this article? Stay informed!
Do you think Facebook has gone too far by banning the Nevermind Cover Art?